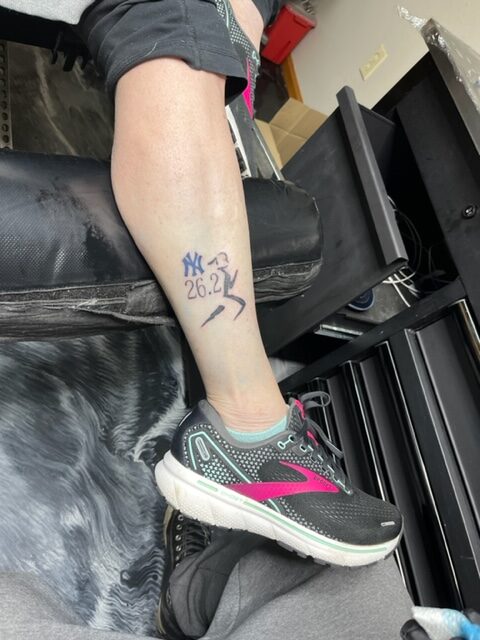 Today is my darling wife's birthday. As Jack Benny said, she's 39.
But Lisa has to work today, so yesterday, she fulfilled one more item on her bucket list and got a tattoo. By doing so she was the last in our immediate nuclear family to joined the ranks of the inked.
Now Lisa has run 4 NYC Marathons. She and our family are very proud of that accomplishment. I wove that back story into her fictionalized character, Gina. You see, I actually have very little imagination. I like to steal my stories from my family and friends. So, don't even stop to say hello to me unless you assume the risk of landing in one of my stories.
Anyway, while Lisa has often talked about getting that achievement commemorated with a tattoo, yesterday she finally pulled the trigger.
The canvas started out pristine.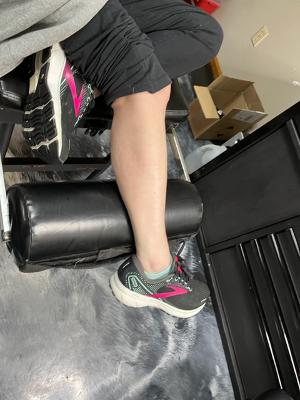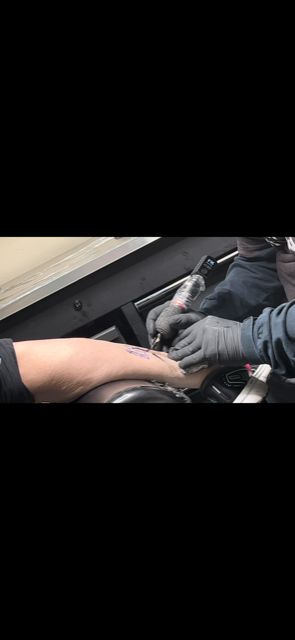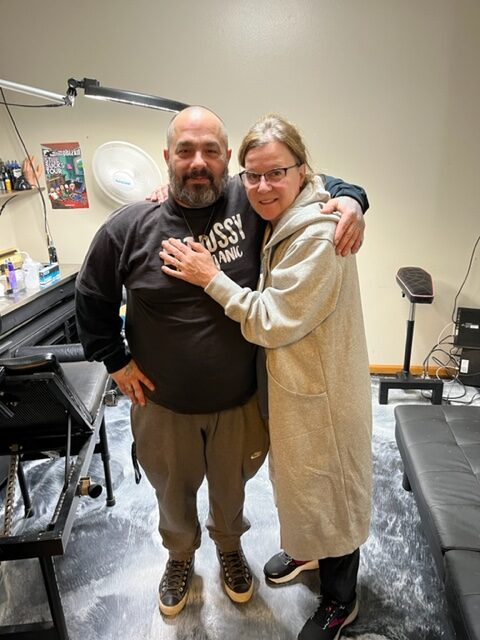 Shane, it must have killed you to add the Yankee logo, but well done my fine gentleman. You now have a shot at heaven.
I do hope that having to add that magnificent logo is not the reason you're are closing down your Loveland location and burning the building to the ground, throwing salt on the ruins, and moving your operations to Ft. Collins.
Anyway, Friday awaits.
Need to cuddle that kitty, do my rounds and torture myself, while Lisa cares for the ill and infirm. No not me.
You fine, five readers embrace this last Friday of 2022 with total abandon.
Line up your Saturday night festivities.
2023 is going to be epic.
But most of all, make today a great one.