As Claire always tells me, "today is a great day."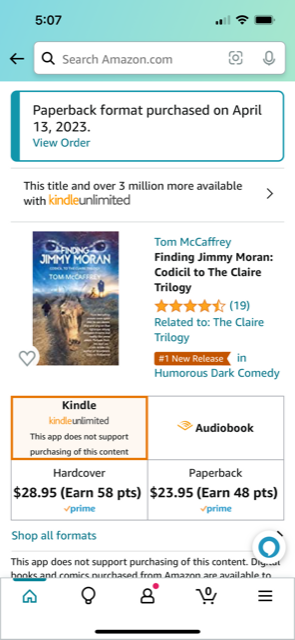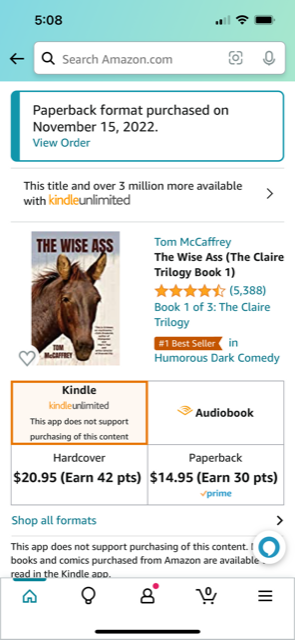 Now everyone knows that I base all of my characters on people I now know or have known in the distant past. Even the mythical and magical ones.
Some, like Helen LaLousis, Bobbi Allison, Lenny and Eddie R, and the other members of the OFC, have all owned their characters publicly. Of course my siblings have publicly denounced any resemblance to their avatars. Don't blame them.
Now that Finding Jimmy Moran has been out a week, I've had a number of private requests asking who formed the basis for the character Erato. Unfortunately, Jimmy does not kiss and tell.
I've also received a number of photos of very pretty and magical eyes from a number of wonderful women, some of whom certainly resemble the eyes in question, and from a few manly men, like my boy Pete Sheridan, below.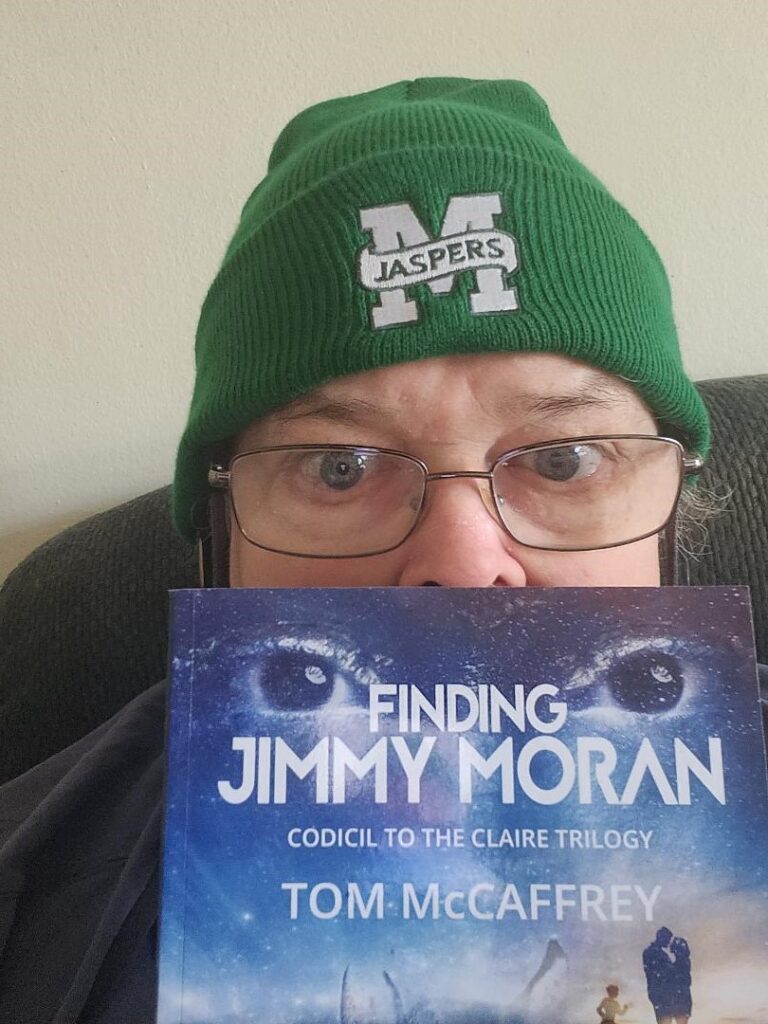 Now, as pretty as Pete's Celtic baby blues are, Eratos eyes are black (as good as), and she's a female. Sorry Petey. Go Jaspers (my uncle Bernie, two brothers – the Ginger and Eddie – and a sister-in-law went there. Lisa attended its sister school, Mt. St. Vincent, where I met her while working as a security guard)!
So, here's a challenge. I am calling again upon my readers to share with me your opinion – one guess only – as to who Erato may be based upon. Send me your thoughts by private email to Tom@Thewisenovelist.com. Do not post your answers here or on my FB, IG or Twitter accounts or I will block you forever. I don't want you to ruin the game. No cheating.
Of course, you'll need to read both The Claire Trilogy (there's a clue) and Finding Jimmy Moran to decifer this puzzle. So get reading.
The first person who guesses this correctly in an email to Tom@Thewisenovelist.com, will be offered an opportunity to have a character named after them in the sequel I intend to write this summer – Where The Ley Lines Meet.
And, if any young lady thinks they may be the human behind the muse, send in those eyes photos. Right or wrong, I'll keep posting them here on my blog, and probably on my newly acquired FB page.
Now given I will have to leave immediately after feeding Claire and Honey tomorrow morning to catch my 7 am flight to LA for the LA Bookfest, I may skip the blog for tomorrow, unless I get to it later in the day at the Biltmore Hotel in LA. Christy Cooper Burnett's son's Mychael's girlfriend hooked me up. Thank you guys.
What I will try to do is try to post videos of my travels along the way (probably on FB) – I can get lost in a phone booth. As a matter of fact, my dear BFF Helen LaLousis was so worried that she's flying into LA just to ensure I get where I need to go and back again. We are meeting at LAX tomorrow morning, assuming I manage to find my way to DIA and get on the plane in Denver.
Anyway, I need to get moving here. I have lots to prepare before tomorrow.
But first, a kitty cuddle, my rounds and the dreadmill – which will be on hiatus while I'm out in LA.
So, my fine, five readers, wish me luck. Thanks for all of your support.
Get out there and let Thursday take care of the work week.
And make today a great one.