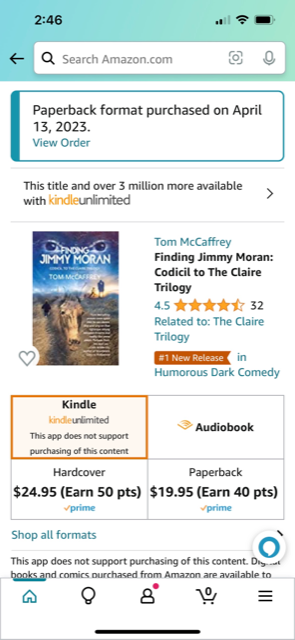 Now that I have FJM solidly launched – thank you all for your support – I have to turn my attention to the next story in this series – Where The Ley Lines Meet.
As with all my writing, I'm half excited and half frightened to death. I know the story is germinating in my head somewhere because I'm getting those scene flashes – I actually see it as a film in my head – which, based upon my experiences with the other books, means I'm getting ready to channel the story.
You can't help but worry that you can provide this story the sequel it deserves. I'll try my best.
I got the title from one of the reviews for TWA. As soon as I saw it I knew I would use it for the sequel. If you recall, the character Bobbi pointed out that the Ley Lines in Colorado crossed on Jimmy's back property.
Anyway, I'm hoping to start writing in June. I just need to do a little more research. Then let it simmer.
Then channel. Hope those elves are ready to start typing.
Unfortunately, my legal life is getting very busy.
Definitely need that Hollywood deal to free me up from my daily grind.
But I want to take the moment and thank you fine, five readers again for getting me here.
Seriously, it's been a blast.
Really magical.
But I need to focus on my day job for a stretch, so I better get at it.
First a kitty cuddle, my rounds and the dreadmill. That machine hates me.
But it's Hump Day, so let's take the hill.
You fine, five readers ride the momentum.
And most of all, make today a great one.