I mentioned back on the 12/25/22 Blog that on Christmas day I took Karen "Cruiser" Beck to breakfast at this really cool diner in Ft. Collins called The Alley Cat Cafe. This past Sunday, Lisa and I returned to the diner for breakfast.
I snapped some shots of the place while I was there. Very cool.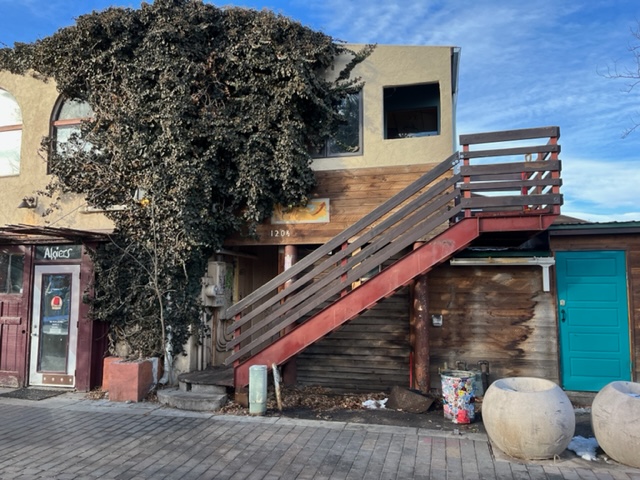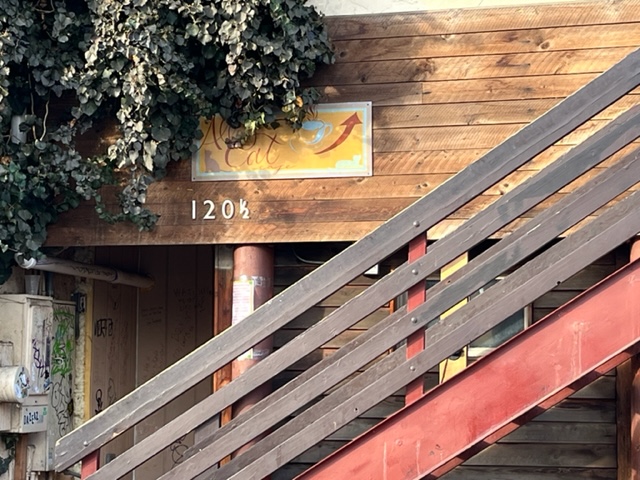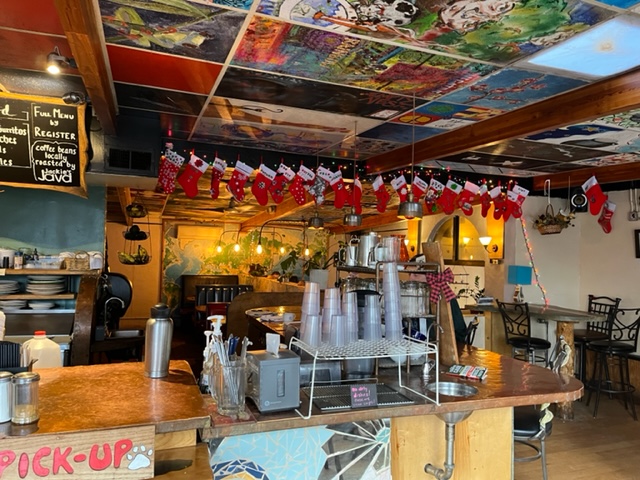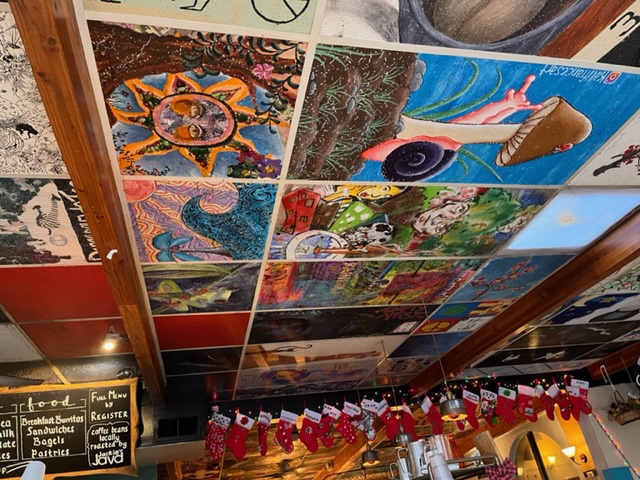 I lifted the following description of the two books from the review of the books by the curator "Chandra" from a very cool blog – Where The Reader Grows – based in NYC (I highly recommned checking out Chandra's blog – she provides discerning reviews):
http://www.wherethereadergrows.com/2020/12/review-spanish-moss-further-by-eddy-cook.html#.Y8BfEnbMKUl
"In the fast-paced, mystical SPANISH MOSS, a – fifteen-year-old Minnesota boy, Calvin, escapes an abusive father and hitchhikes through the South until, in attempt to flee a sexual predator, he causes a car crash that lands him in a Louisiana swamp. Rescued by a Cajun family, he becomes part of their small clan. On his eighteenth birthday, he repays their kindness by heading to New Orleans to hunt down the never-found killer who murdered their matriarch, becoming enmeshed in a complex mystery that leads Calvin-now known as Vin-through the barrooms, newsrooms, back alleys and police stations of The Big Easy as the drama barrels forward to a breathtaking conclusion.
In FURTHER, which takes place six years after Vin crashed through the guardrail that led him to the Robineux family, Vin has settled into both New Orleans and adulthood, supporting himself by tracking down criminals, particularly pedophiles. As his reputation grows through the underground network, he receives a request that takes him back to his roots: Kids have gone missing in Minnesota and a vigilante tribe attempting to – find them needs his help. As Vin works to break up a ring of predators, he must face the darkness of his own past if he is to help the children- find a future."
Thank you Chandra. Great descriptions. These books look awesome.
Well done Eddy Cook. Thanks for the inscription. Welcome to the MOS Literary Bookshelf.
I intend to retrieve your book from the ACC Saturday morning (and will grab a delicious Latte) and will photograph its installation at MOS for Sunday's blog.
Well, it's Friday the 13th, lucky for some.
I must get on the good foot.
Kitty to cuddle, rounds to make, torture to suffer.
But you fine, five readers grab that lucky penny and head out into the unknown (no rabbits feet please – they do not work and the rabbits like to keep all 4).
Today is going to be spectacular.
Make yours a great one.