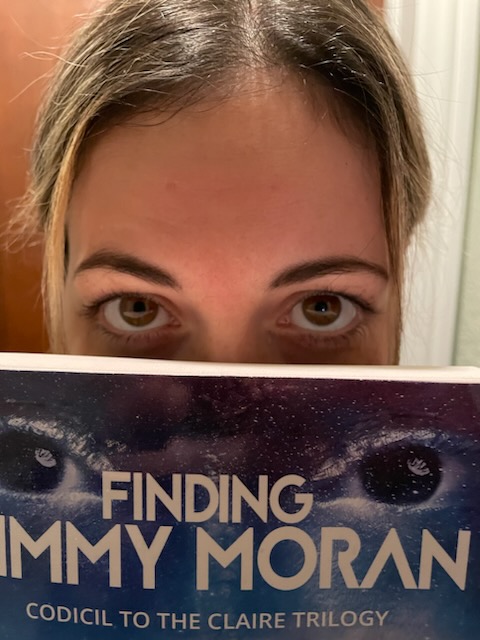 Now those lovely set of eyes, above, and the equally beautiful sets you see peeping below, certainly evoke the proper sense of mystery and magic you would expect from a mystical muse.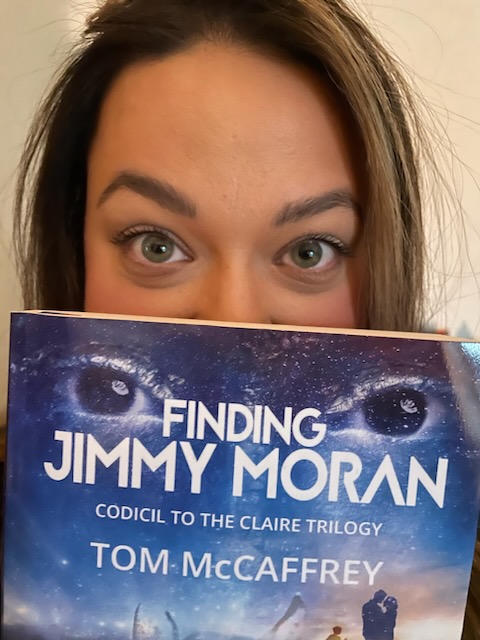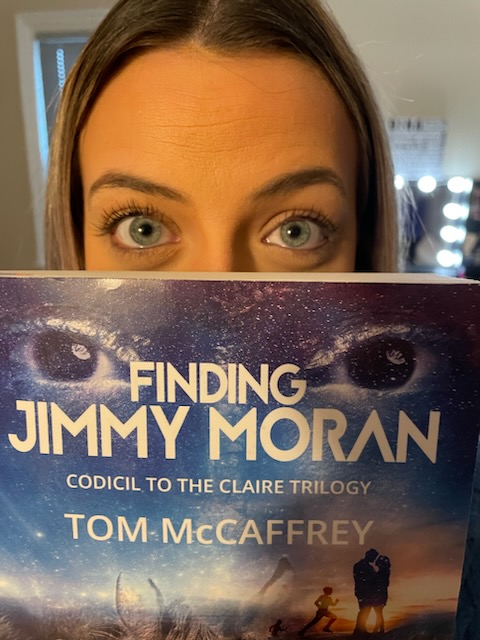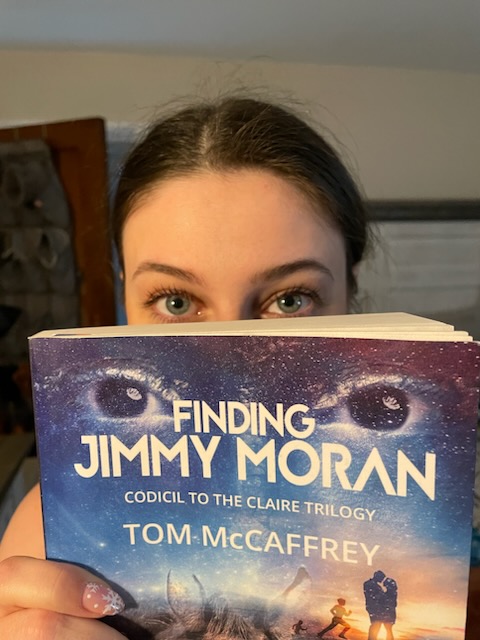 And the fact that they are all cousins also feeds into the family muse concept. Indeed, I am certain each set of those eyes have glamoured many a young man. Lucky bastards.
But Jessica, Danielle, Dina and Liana are Donna Serrano's lovely nieces.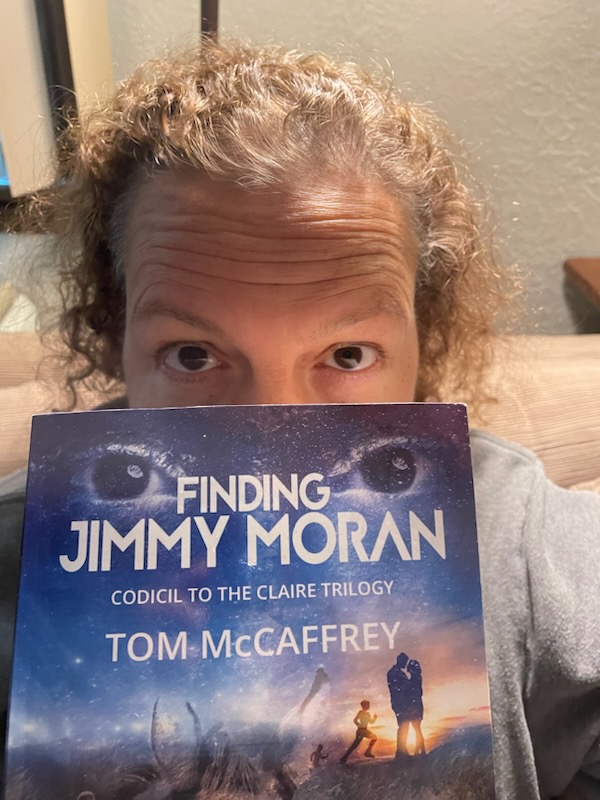 And while Joe Serrano plays a central role in FJM, under the pseudonym Joe Marrero (I used Joe's real name in KMAG, so I subbed in Lisa's maternal grandfather's surname this time around),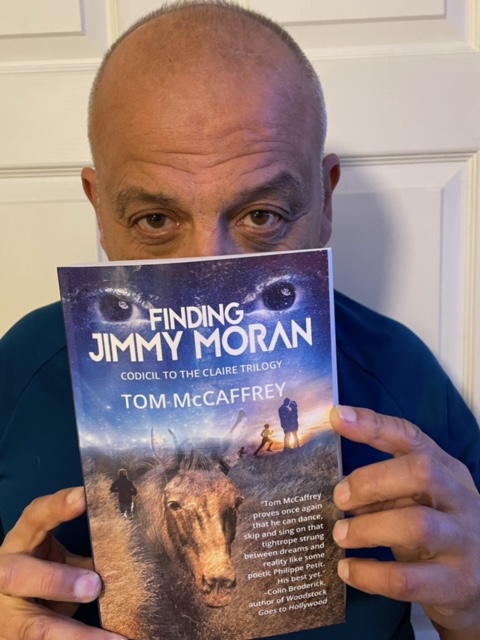 just as Joe supplemented my life, artfully and mischeviously, in my youth, these young ladies could not have been the basis for the muse. They were born too late. But I embrace the team spirit. Well done ladies.
Now my infamous next younger brother Bernie, the Ginger, was prophetically born on April Fool's day deep into the last century. He has been playing tricks on the world since then. I barely scratched the surface with his character in FJM, as I could not be sure that all of the applicable statutes of limitations had run. Just too many jurisdictions involved.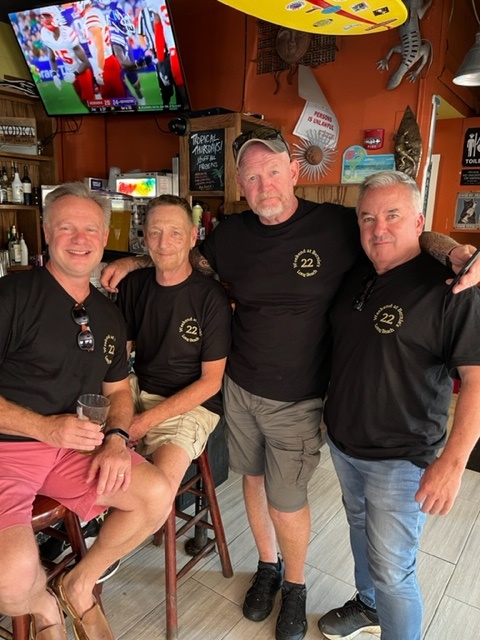 Bernie is the tall one. Left to right, that is his all mick crew from childhood – Steve, Kenny, Bernie, and Peter. You've never met a more loyal group of friends. They would kill for each other, and that is not hyperbole. And never fuck with his family. His would be the last face you ever saw. That's the way we were raised in Riverdale.
Bernie is still a tough bastard. Rides a Harley. He has been very successful in this life, and has sired five other crazy Gingers in his wake. Evan, Eamon, Malachy, Brendan and Nolan. The Red virus continues. Happy birthday Bones. We had a lot of fun growing up. Glad we all made it. Say hi to the crew, the boys and Denise. Much love.
Well, we are one day closer to the release of FJM on April 13th. Still time for you fence sitters to drink the Kool-Aide and join in the fun, adventure and magic of The Claire Trilogy before the prequel drops. Much more interesting than my blogs.
Yesterday I did a zoom interview with members of the Bronx Irish History Project. John McGuire, Geoffrey Cobb and – you are not going to believe this – Father James Joyce – of course, a Jesuit. It was a delightful 90 minutes of craic. A good time was had by all. I sent each of them an inscribed copy of The Claire Trilogy. Always be selling.
And then the wind came . . .
The Colorado wind has been unusually nasty of late. I wasn't kidding in TWA. Two days ago, it knocked out power for a few hours. Yesterday, it ripped a huge chunk off the roof of Claire's Laire. This piece was so heavy I could barely drag it a few feet. Glad it didn't land on anyone. Would have been instant Wicked Witch of the East City. Hope my home insurance covers it. There goes my weekend.
Well, I better get on with it.
First a kitty cuddle, my rounds and the dreadmill.
You fine, fine readers get out there and check off the weekend chores list.
Final Four today. College ball rocks.
I'm throwing in with Bill Murray's kid, Luke, and UConn. Luke M's high school team used to play varsity b-ball against The Masters School, where my kids went. I remember seeing Bill M at one of the games there. I hear Luke is an excellent assistant coach. And Bill M is my hero. So, good luck Huskies.
You fine, five readers, make sure today is a great one.