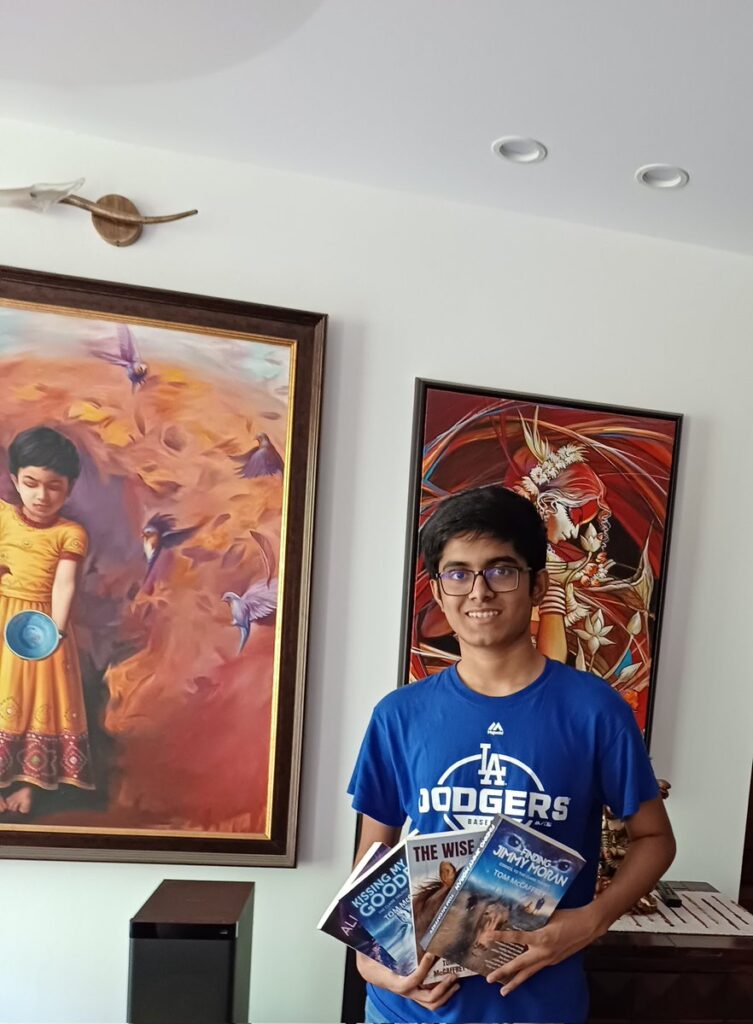 Neil DeSouza is a fine young man who lives in India.
Neil's mom, Ivy Logan, is a wonderful writer of a YA Fantasy series known as The Breach Chronicles. https://www.amazon.com/gp/product/B0C27Q8219?ref_=dbs_p_mng_rwt_ser_shvlr&storeType=ebooks
I highly recommend this series. Really, this woman can write. Hi Ivy!
Anyway, Neil picked up a copy of TWA and kept reading until he finished Finding Jimmy Moran. I cannot tell you how thrilled I was to learn this. A binge read. Awesome.
You see, I have a strong following among my demographic. And most of my readers – based upon the reviews – are women. I like that.
My stories make my generation feel good, like the movie "Cocoon."
But if I want to have any hope of my books living a day beyond my own shuffling off this mortal coil, I need to hook Neil's demographic. The young folk. And everything in between.
And more importantly, if I ever hope to catch JK Rowling, I need to reach international markets.
In 2021, India has a 74.4 Literacy rate.
As of this moment, India has a population of 1,418,755,020. I suck at math, but that's a lot of potential readers.
So, if Neil tells all his friends that he's read this cool series of books about a charismatic, psychic Mule name Claire and her band of mystical misfits, I could really be on to something. And if he adds that we're friends, even better. Coolness factor is always a plus. I get the better end of that deal, as I am name dropping him first.
If Neil introduces Claire to that part of the world, I'm gold. And I've found word of mouth to be the best form of sales for my books.
Neil recently had a birthday, so I sent him an inscribed copy of the set.
Happy Birthday Neil. And thanks.
But I'm now going to have to send him a NY Yankees jersey.
Always gotta rep the Bronx, Neil.
Well, I have lots to do, so I better get moving.
First a kitty cuddle, my rounds and the dreadmill.
But it's Tuesday, so life is good.
You fine, five readers, go out there and conquer your worlds.
And most of all, make today a great one.