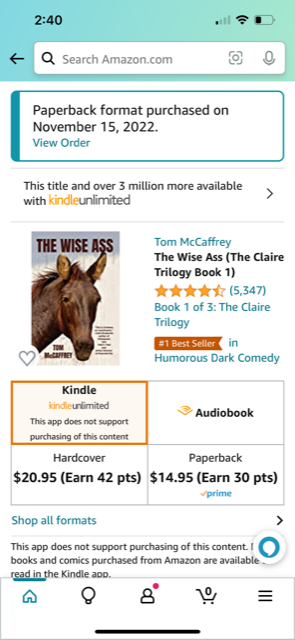 I know this is shameless self-promotion, but I've got a big gig coming up this weekend at the LA Bookfest, so I need to get myself out there this week.
As you know, these Amazon ratings change hourly, so when I spot both Bigfoot and the Lochness Monster, I'm posting those phtos or no one will believe it.\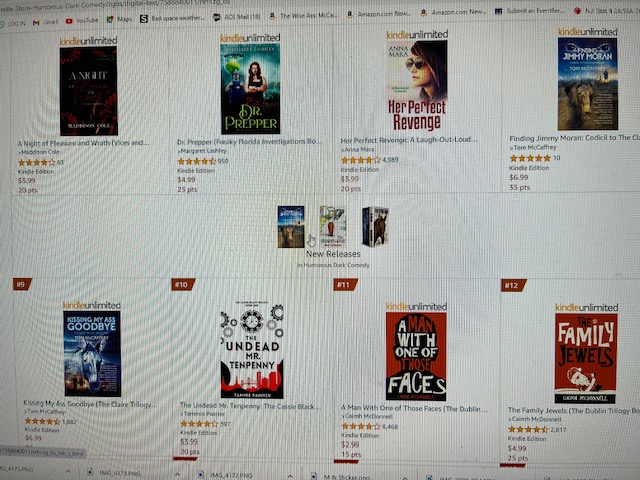 So when my first and latest books hit #1 and all four are in the top 10, I'm crowing from the rooftops.
I know it's luck and that I'm blessed.
And I appreciate it all.
So thank you my fine, five readers.
Thank you BRW, the little engine that could.
Thank you Amazon and your metrics.
Thanks you my Twitter Peeps and Riverdale on FaceBook.
Thank you Mom for getting those poor souls in Limbo to buy my books – Kindle travels across the veil. Maybe St. Peter will open up the gates when he hears them all laughing.
Now that I've channeled Sally Field, the week awaits.
A kitty to cuddle, rounds to make, the dreadmill to face.
And then work.
But let's get out there with a smile, so they don't know what we're up to.
But most of all, make today a great one.