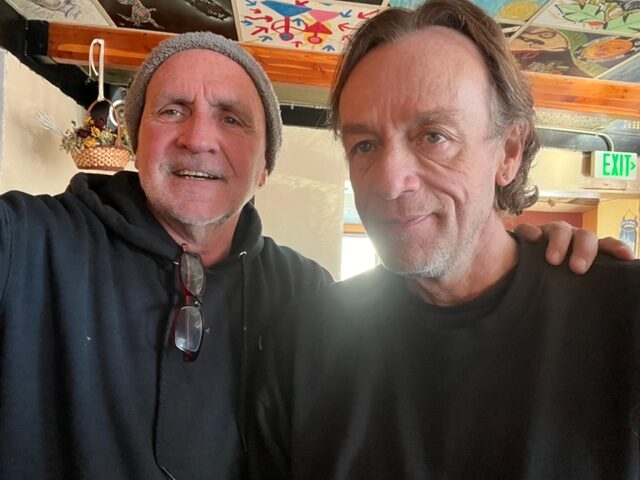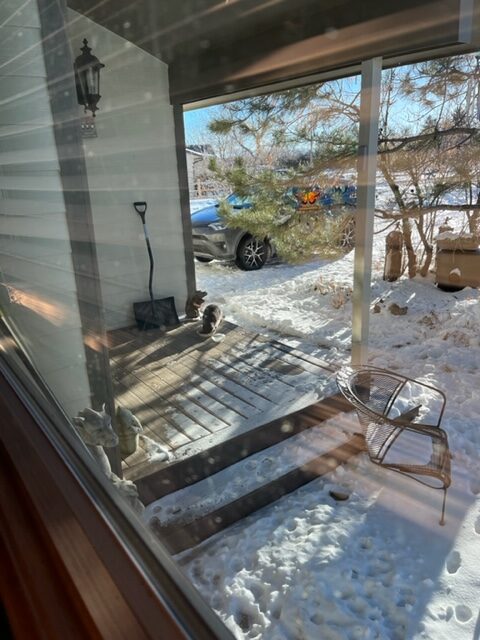 But before I left I had to let Claire out of the back. Honey had come in through the side corral. Claire was taking a short cut.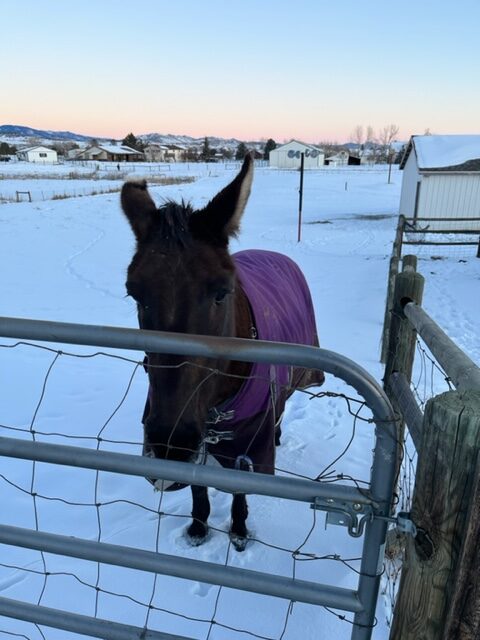 When we finally arrived, the ACC was packed with CSU Students all commandeering booths and tables with their school books and laptops. Each was locked in for the duration.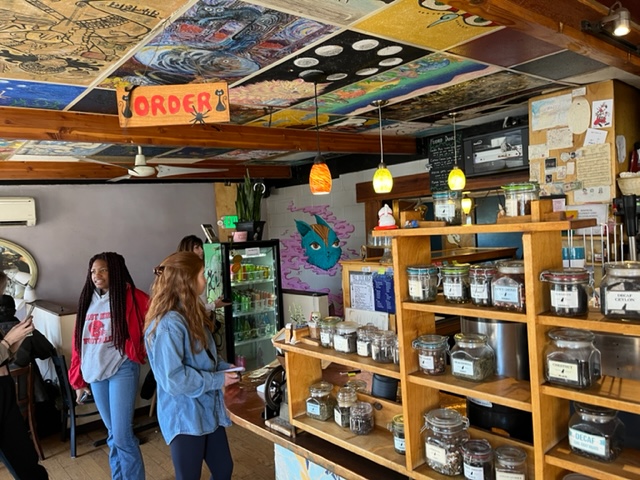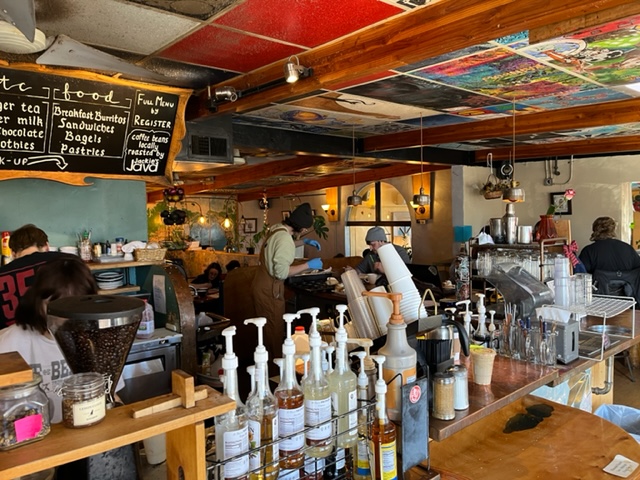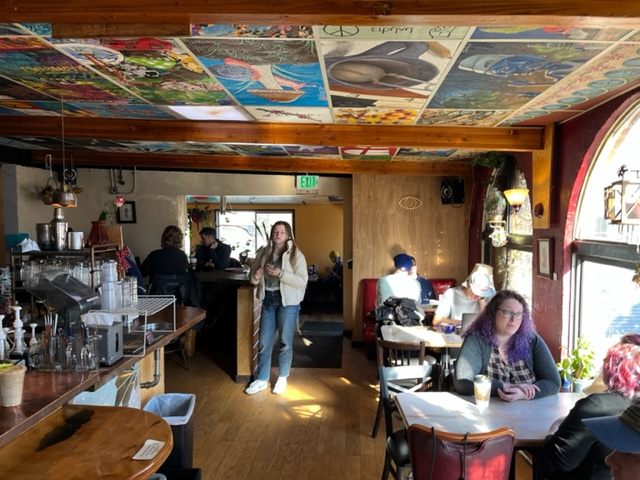 Absolutely loved the vibe of this place. The youthful energy of a college locale. Would love to teach a Creative Writing Course on the college level some day. Lisa and I joked that we are so old we were invisible to the other patrons. Luckily we were able to grab a table in the back room and hunker down with our cappacinos while we waited for our breakfast veggie burritos. I did a lot of people watching, and remembered a hundred years ago studying for class and writing papers. Nostalgia. Only I worked with a portable typewriter and white out. I wondered how some of these students were going to turn out. Would they find fulfilling jobs and chase their dreams. They all looked a lot more serious than I ever was. Good luck to them.
During the wait, I spotted my new NoCo writer colleague/friend Eddy Cook, above, whose combined books – Spanish Moss & Further – were recently inscribed and placed on the MOS Literary Bookshelf.
I highly recommend Eddy's books. Hope you sell a million, Eddy.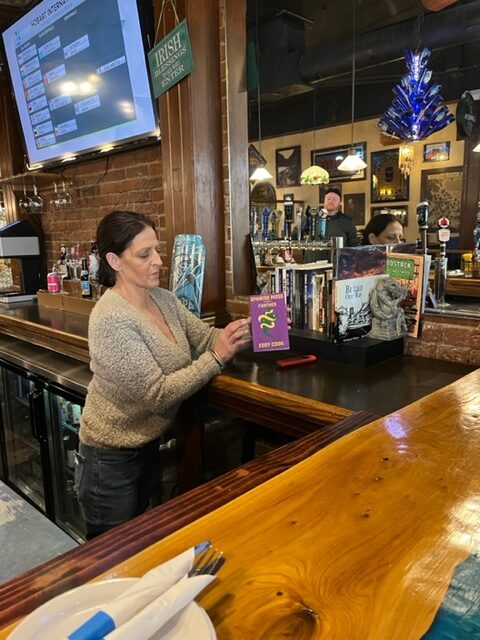 Actually made me feel like a writer.
Anyway, once I got home, I completed my weekend veggie/fruit prep work in a couple of hours and then, come late afternoon, put my feet up. But not before I made sure Blue was comfy on the couch.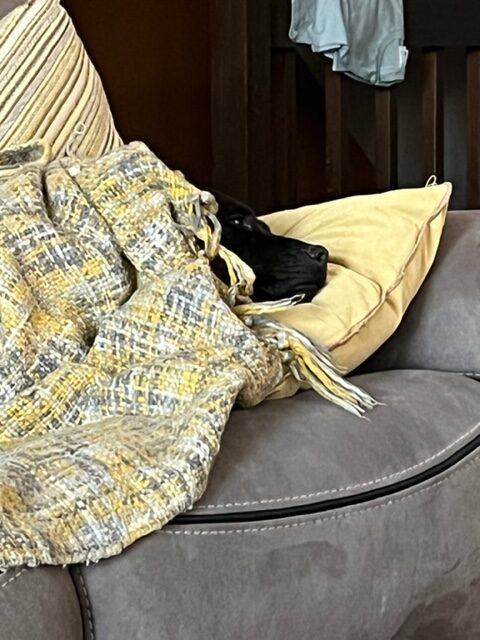 And then I got a cheeky text from my SIL Dina – only Fairy & Witch in the Wallen Coven – with this cute Owl – Eyes photo: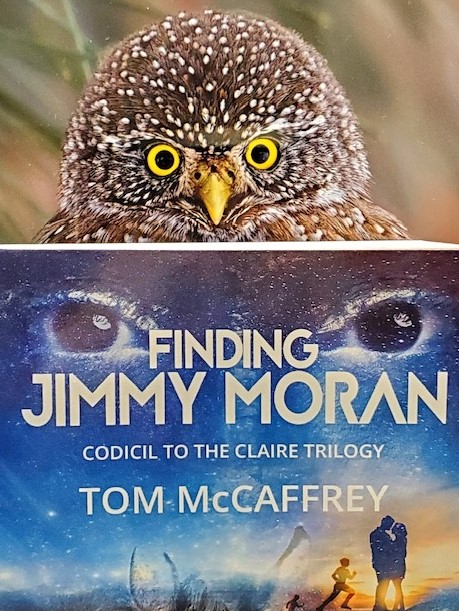 This bird just makes me smile. I love that readers are becoming really creative with the eyes photos.
So, it really was one of those quiet days, where I could relax a little and enjoy it.
But there are lots I could be doing, so I better not get too complacent. I just needed a fuck-it day.
This morning I had to go out and pick up some extra carrots to get through the week starting this morning before Claire & Honey stopped by for breakfast, so I had to leave before getting my blog written. So I just got back to finishing it.
When I just sat down I said to myself that if TWA was still at No. 1, I would post it.
Turns out it was and that the rest of The Claire Trilogy had followed it into the top 10 again. So here they are: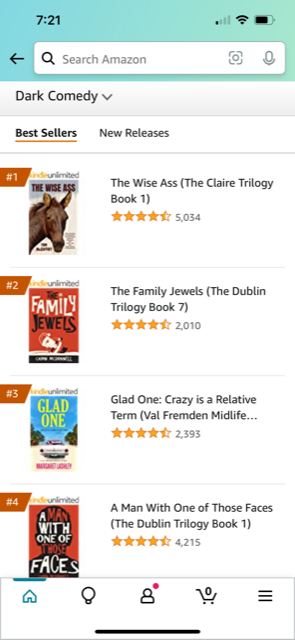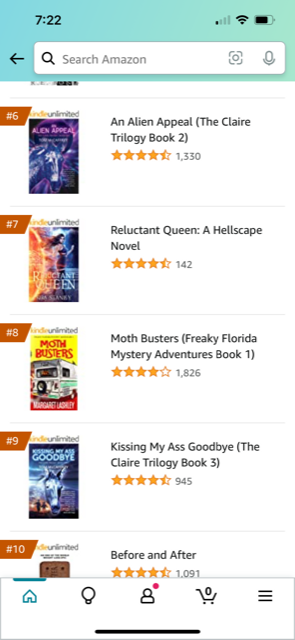 Reagan Rothe and the powers that be at BRW must be marketing the shit out of these books, and for that I am ever so blessed and grateful. Thank you my fine, five readers for getting the word out as well. Without readers, I am the proverbial bear shitting in the woods. No one will care.
Since these children seem to be standing on their own two feet, I need to keep my attention focused on the baby of the group, Finding Jimmy Moran, which drops on April 13, 2023.
So I hope I can keep everyone interested until then.
Before I sign off I want to wish my son Mark good luck with his operation today. Love ya.
So I'm sure the rest of your fine, five readers are off at work, and I need to get there as well.
But whatever you all accomplish today, make today a great one.