As I mentioned in yesterday's blog, Lisa was working yesterday so I arranged to have breakfast with an old friend from Riverdale – Karen Anderson a/k/a Karen Beck a/k/a Cruiser.
Cruiser got her author's copy of FJM, because she appears as a character in one of the early Riverdale chapters of the book.
Cruiser is the younger sibling to the McCaffrey Merlin, Ferd Beck (he is mentioned in all of the acknowledgments).
Cruiser and I circulated in different crews (she's a tiny bit older than me) until all of the social groups merged upon entering Coaches II in our late teens. (okay, some of us were in our early teens)
Back then, Cruiser looked a bit like Pat Benatar: https://www.youtube.com/watch?v=IGVZOLV9SPo
This is Cruiser back then: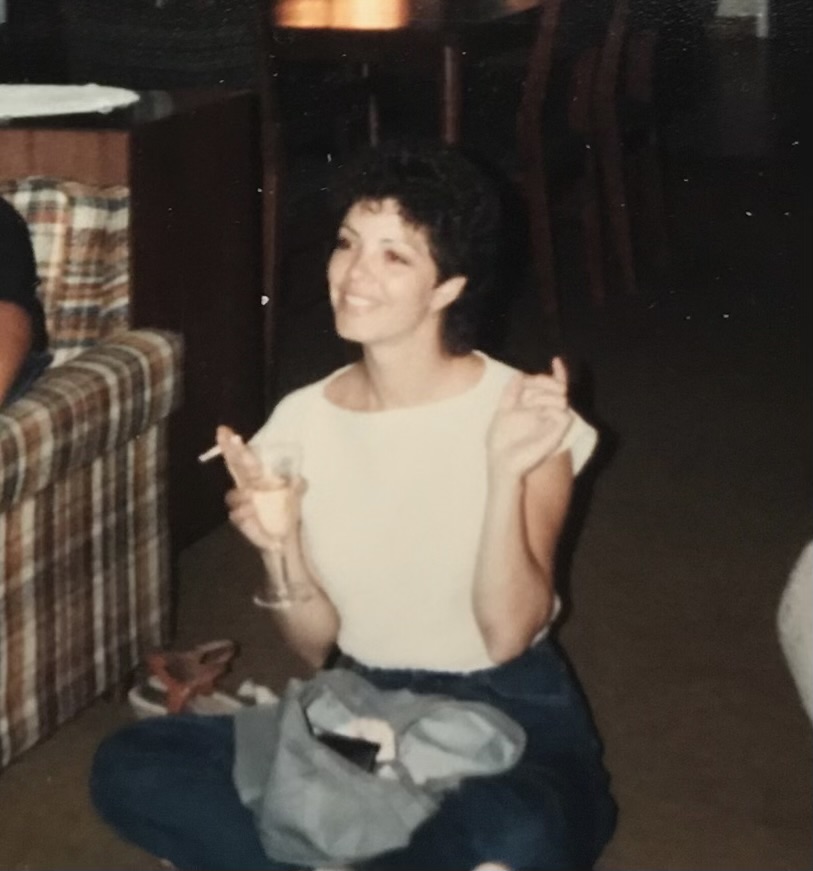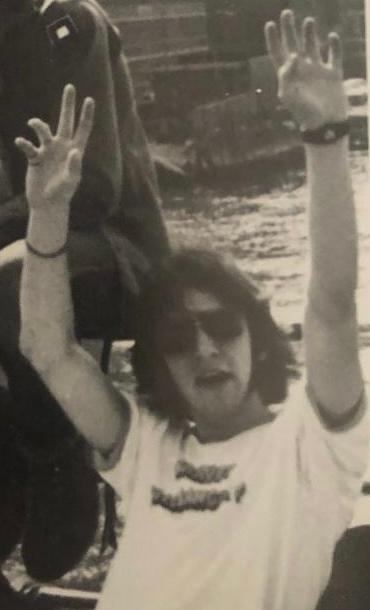 None of us – in my crew – hit on Cruiser because she had an older brother named George who pretty much terrified the neighborhood. Certain death. I mean that. But we would have otherwise.
Anyway, Cruiser was one of the ballsy Riverdalians who decided, as a young child, that she was going to be a cowboy – not being sexist, that's what they were called – out west. And one day, she packed up and did it. She left the rest of us shit-talkers kidding ourselves about what we were going to do with our lives, and entered mythic Riverdalian status.
She has since lived an amazing, if nomadic, life which would certainly fill a book. I hope she writes it. Maybe I'll end up in the acknowledgments.
But anyway, we reconnected once I got out here in God's Country. I will sometimes babysit her fur baby – Moshe – when she's off on one of her mystical weekends.
Cruiser's such an interesting character, I had to put her in FJM. And she was thrilled.
So yesterday, we caught up over a really great breakfast at the coolest diner ever – The Alley Cat Cafe, in Ft. Collins: https://www.alleycatcoffeehouse.com/
It was something out of Greenwich Village.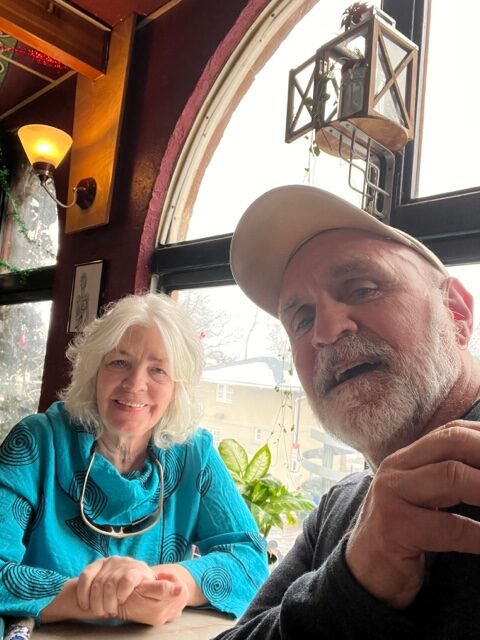 Two ex-pat Riverdalians now circulating in NoCo. It's a really small world.
Had a great time. Will do it again. Thanks Cruiser.
Now when I returned home, I found another set of "eyes" in my email.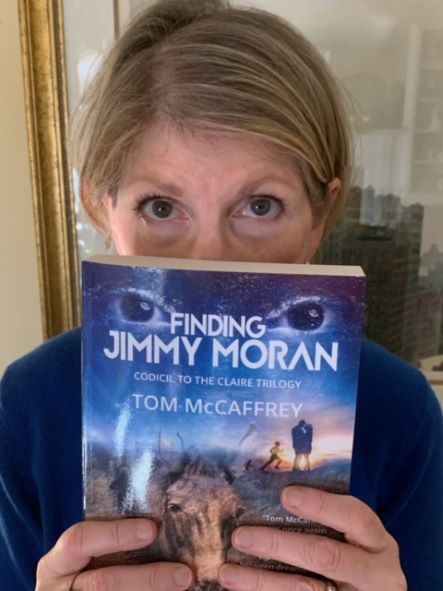 This lovely set belongs to my dear sister-in-law, Mary (née Moran). Can't swing a cat without hitting a Moran in the Bronx. Mary married my older brother Eddie. Eddie's character played a major role in FJM. Also appears in TWA. Mary's character remained unnamed but appears towards the end of FJM. So they got their copy.
I have another set of eyes to include, but I need to check the name.
Okay, it is Boxing Day in the British Empire – adopted by my branch through the Fairy Godmothers – but since it is Monday and Lisa and I both work, no joy. But for those of you that can embrace this day, have a wonderful time.
But before I start on my week, a quick kitty cuddle, rounds and some torture.
You fine, five readers remember, this is one of those weeks you can coast through – New Year's awaits.
Don't squander the days. Make your resolutions, resolve some issues. Set your sights on new achievements. Kiss 2022 goodbye.
But most of all, have a great day.