Yesterday I received two copies of Marissa Banez's childrens' book Hope and Fortune.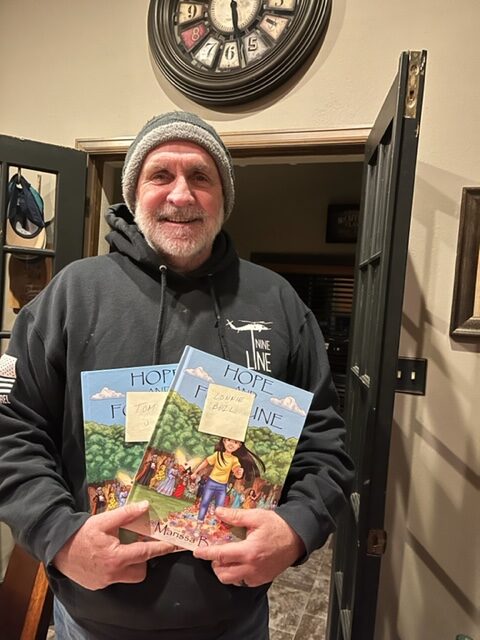 Well, Lonnie was chuffed.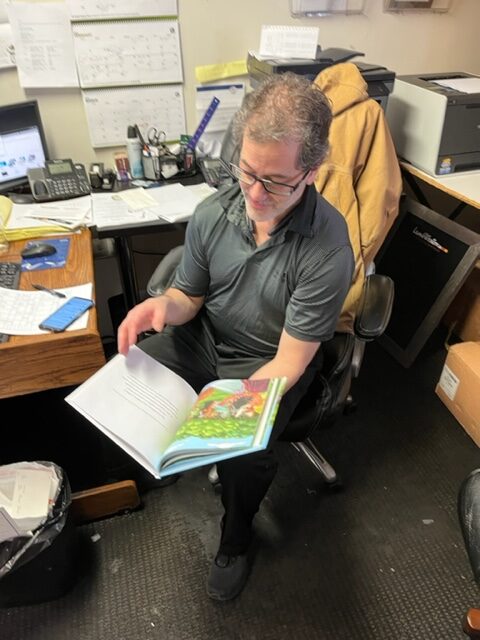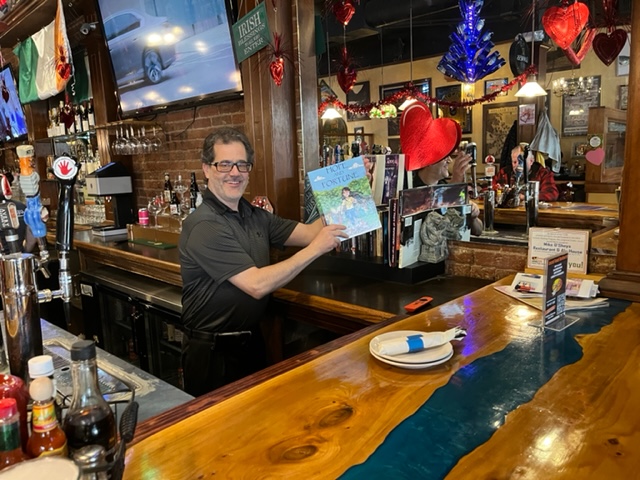 We are honored.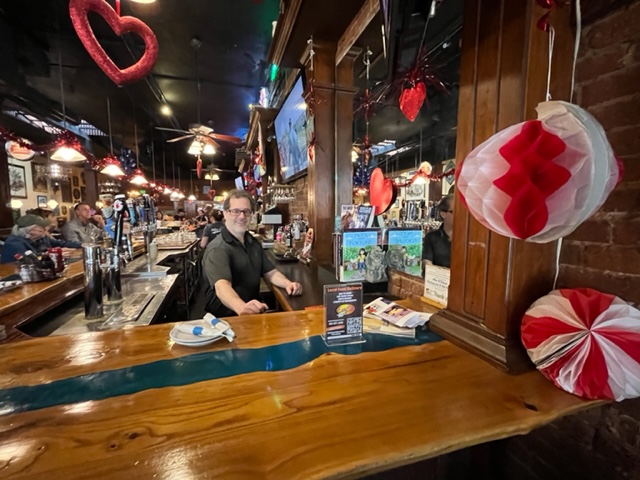 So, welcome Marissa Banez, the first writer from the Phillipines and our first children's author. Perfect for a family friendly place like Mike O'Shay's in Longmont Colorado.
Another exciting bit of news is that my dear friend Anna Hillman, who assisted me as part of the inner circle that got FJM into final shape, took it on a pilgrimmage to the Key West Hemingway House for a good luck photo op.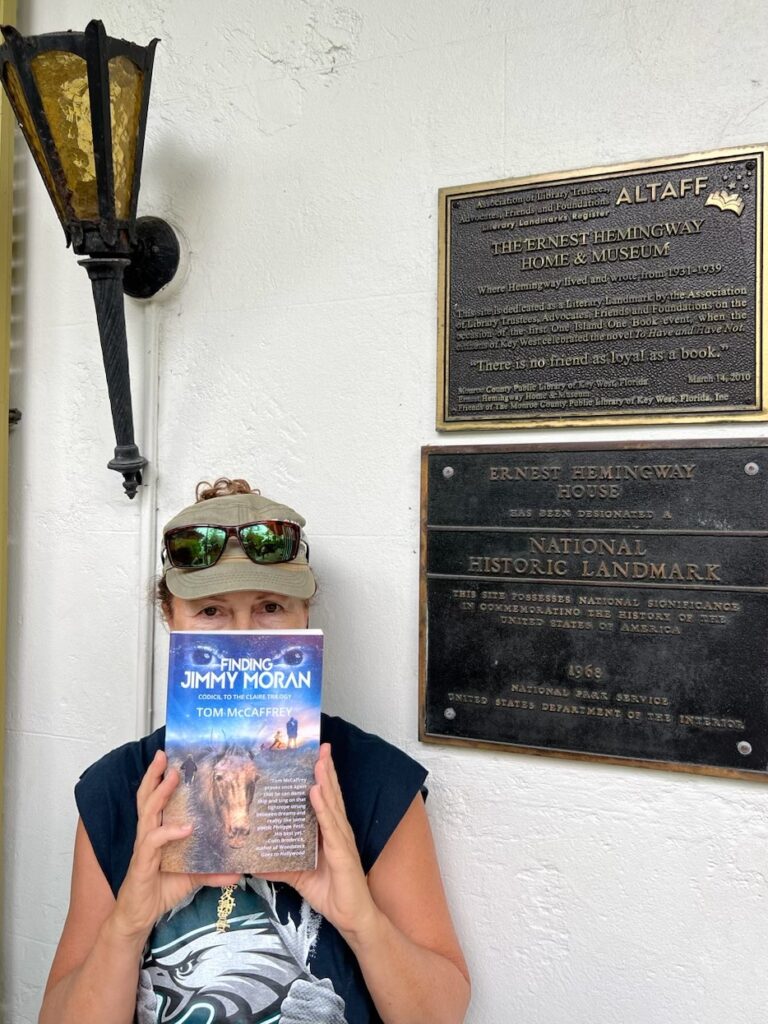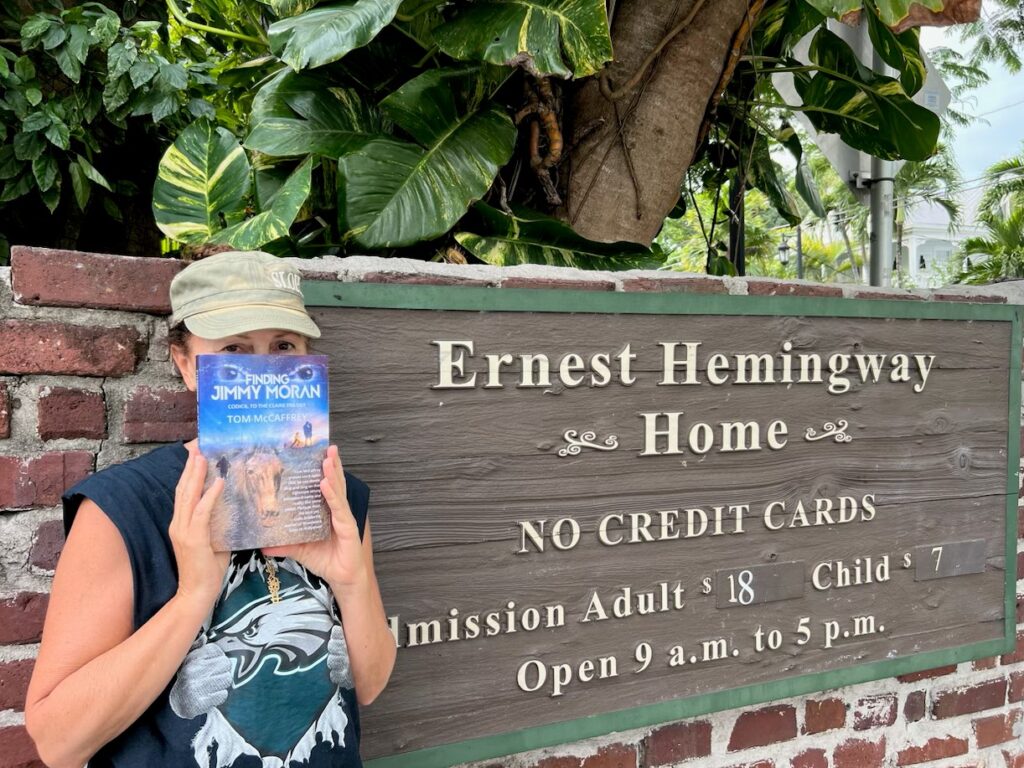 Anna has snapped photos of all of The Claire Trilogy there, and I can attest that, as of this morning, the mojo is still working. All top 6.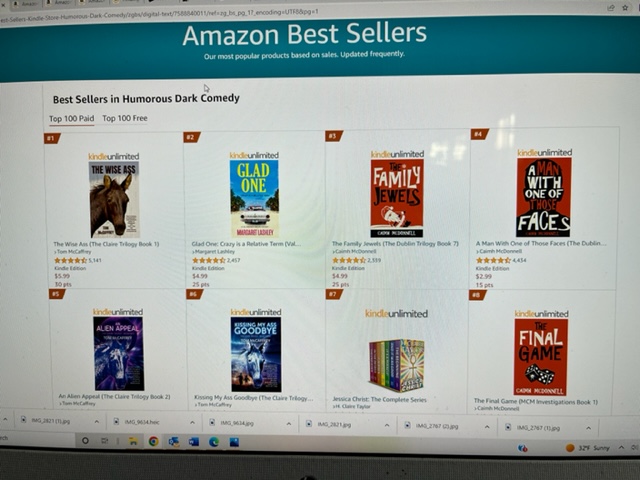 With a lot of luck, and my fine, five readers' support, I'm hoping FJM can join The Claire Trilogy in the top 10. Fingers crossed.
Well I have my chores to get to, so I best flee.
Kitty has been cuddled and rounds have been made.
A little treadmill torture and I'll be good to go.
Speaking of kitties, Anna snapped a photo of one of Ernest's polydactyl kitties, in solidarity with all of the magical fur family in the books.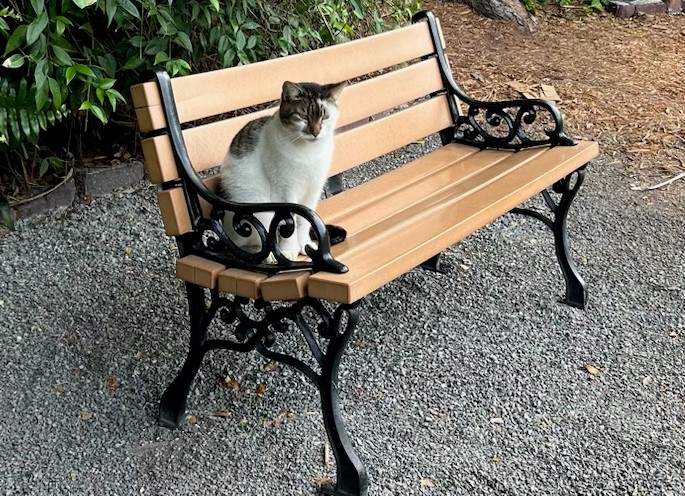 How cool is that.
Well, you fine, five readers go off and gather at your favorite sports places with your favorite people and enjoy today's festivities. It's supposed to be a close game.
And make today a great one.