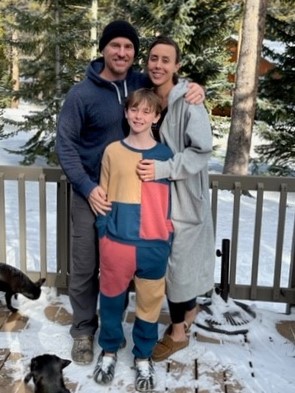 Yesterday, I did what I never like to do. I ventured into the Colorado Mountains.
I didn't realize it at first, but I was summoned there telepathically by an alien creature that is my daughter, Jackie's, familiar, named Floki.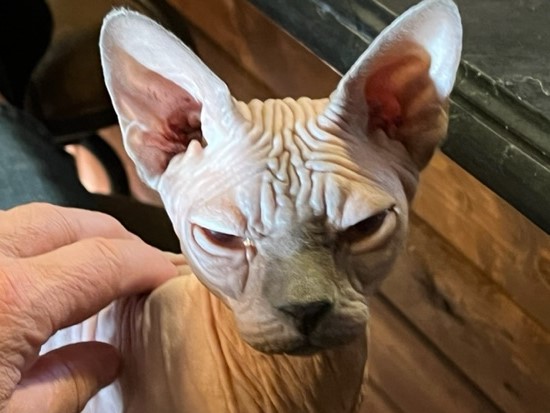 Floki had a very important message for me, but I am alien-bound to maintain its secrecy for at least another 24 hours.
In the meantime, Lisa and I got to hang around with Jackie, Zach and Lucian at the Fairy Godmothers' ski chalet in Breckenridge.
Jackie, Zach and Lucian are avid snowboarders. They love the snow and the mountains and everything Christmassy. They are vacationing in Breck for two weeks. Their lives in Atlanta are so busy all year long that they really look forward to their time in the mountain tops. God bless them.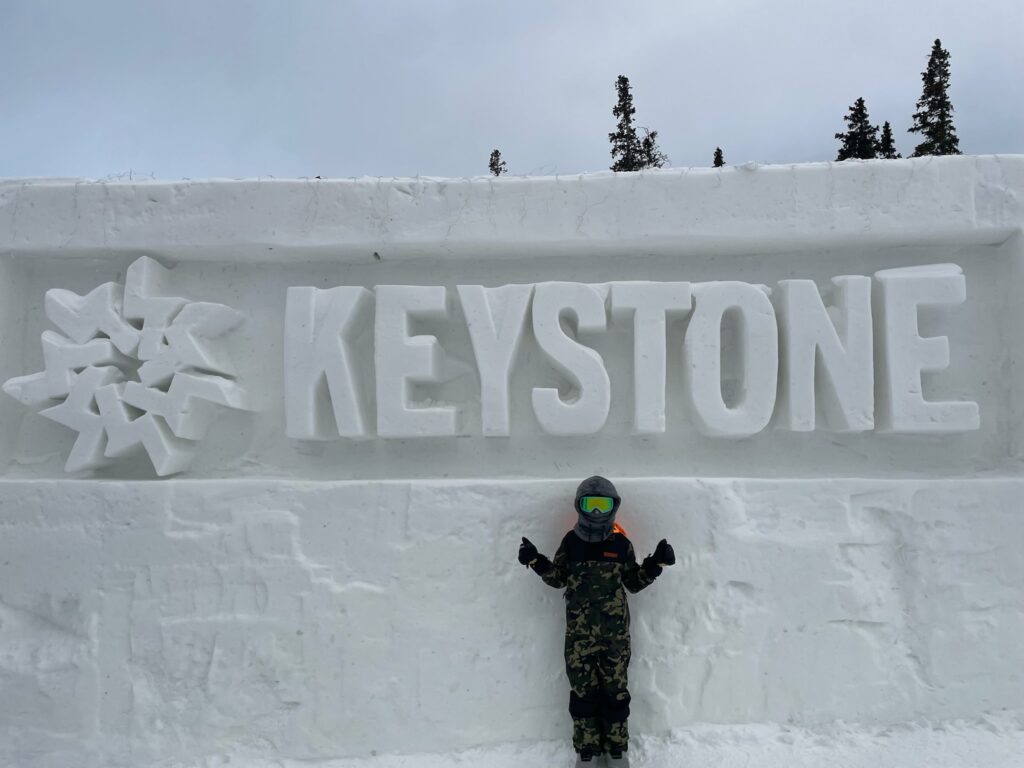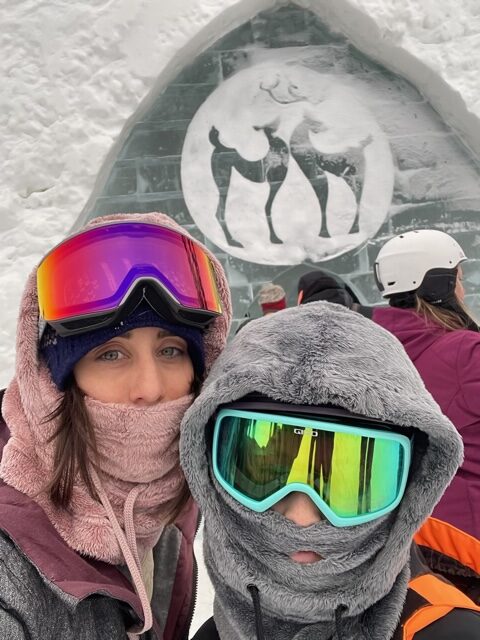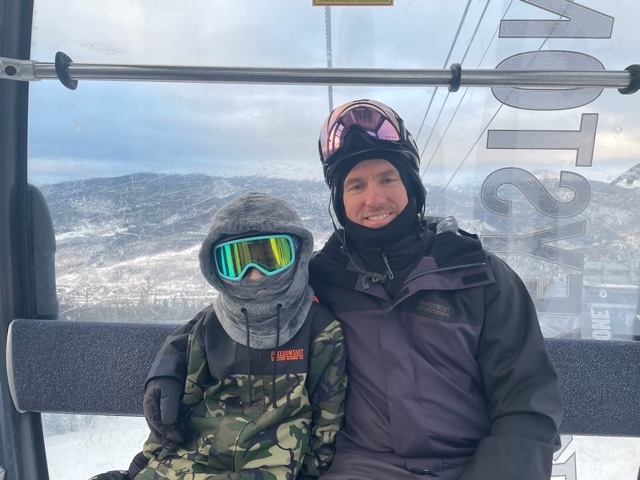 Indeed, they could easily man the wall for the Black Watch in GOT.
I'm not bragging but Jackie could whip Brienne of Tarth's ass. https://en.wikipedia.org/wiki/Brienne_of_Tarth
In fact, the young trio headed off to another mountain, Keystone, as soon as we hit the road to head home. They sent us those photos while we were navigating the treacherous highway back through the mountains.
Here's your hat, what's your hurry!
Keystone was celebrating a post COVID reimagining which included night snow boarding, fireworks and a giant snow castle for the kids to enjoy.
But before that happened, we got to hang all together in the Chalet and have breakfast with them and their awesome dogs and familiar, Floki. Jackie made me the most delicious pancakes and latte. And that was delightful.
Lisa got to play chess and Scabble with Lucian.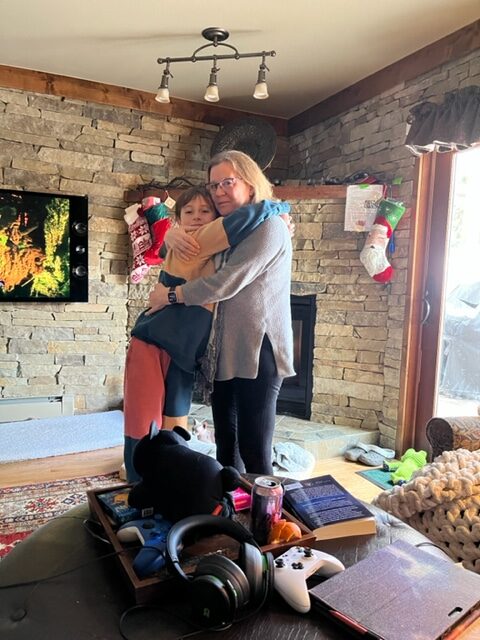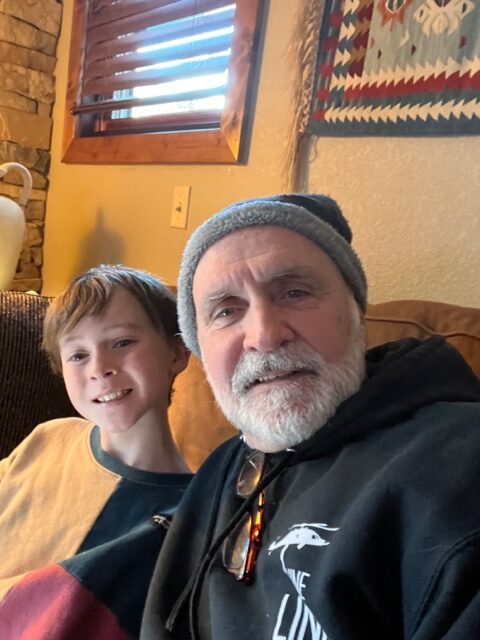 So after six hours of great fun, food and conversation with that legacy branch of my family tree, Lisa gave the hi sign to this Family Guy that it was time to leave before darkness settled upon the mountain range paralyzing me with acrophobically induced vertigo that would have made my driving back home through those mountains nearly impossible, and quite exciting.
She is a wise woman.
But before we were booted off the mountain, we did stop and snap some great photos on the Chalet deck.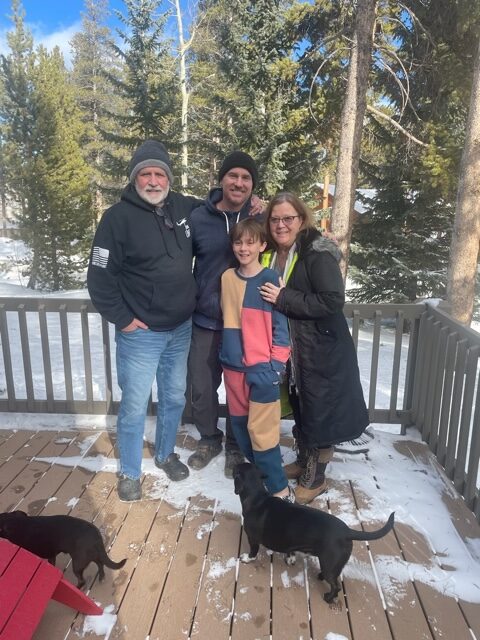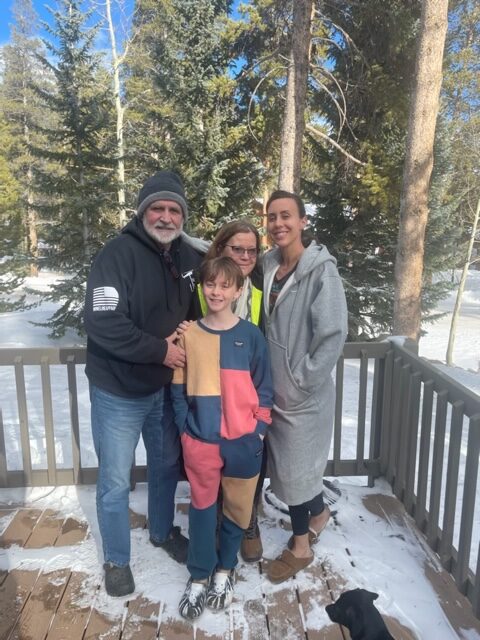 Anyway, three hours later, we pulled into our driveway and had to rush to attend to our indoor and outdoor fur family members, who were impatiently waiting for their dinner.
Alls well that ends well, and maybe next time the mountain will come to Mohammed.
Before this King Gnome may dream of a next time, I have chores to deal with today.
But first a kitty cuddle, my rounds and that damn treadmill.
You fine, five readers wrap those final presents and put them under the tree.
Then put your feet up and relax. You have earned it.
And let me share with you my most heartfelt wishes that tomorrow is truly magical for you all.
May all of your Christmas wishes come true.
Have a great day.