I remember when I fell in love with JRR Tolkien's The Hobbit and The Lord of the Rings. I was in high school. I believe I saw Jimmy Betz (who appears as a pseudonymous character in FJM) carrying around a worn copy of one of the volumes of LOTR while we were traveling back and forth to De Witt Clinton High School in the Bronx. I had just switched there after leaving my catholic school under a cloud. The paperback was a thick book, which was a little intimidating, but the idea that Jimmy was carrying it around gave it instant credibility. It also made him a lot cooler in my eyes. I started with his recommendation to read The Hobbit first.
I was hooked.
I remember buying leather bound copies of LOTR on my honeymoon. Lisa and I didn't have a pot to piss in. I hadn't yet gone back to college and law school wasn't even on the horizon. But Lisa knew how much I loved those books, so she let me spend some of our wedding money on them. She believed back then that I meant what I said when I told her that someday I was going to be a writer. Thank you Lisa. Love ya.
It's been 45 years. Sounds terrible but I could not tell you with a gun to my head where my wedding album is at this moment but I still have those books at hand.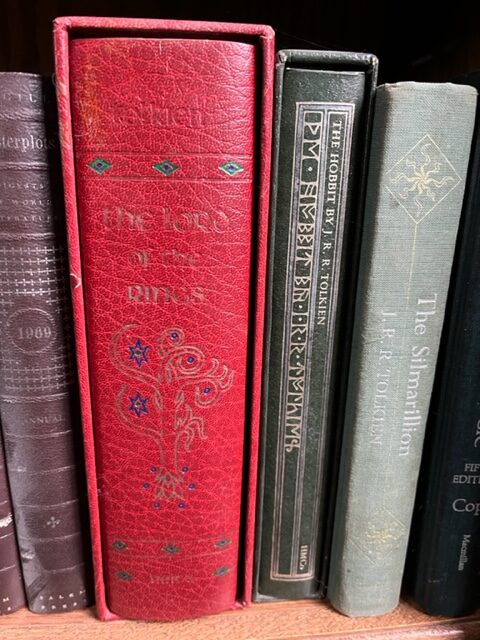 Although, I still know how to put my hands on my wife (in only the nicest fashion).
Anyway, the point is that The Hobbit (1937) and LOTR (1937-1949) are still widely read today. Each new generation gets turned onto the series at around high school age.
As they say, those books got legs.
No surprise that the books have been turned into billion dollar movie blockbusters as well. It's a visual story. Heroes, magic, elves, dwarfs, dragons, wizards and magic. What's not to love?
Now The Claire Trilogy has surprised everyone (and no one more than me) by remaining an Amazon bestseller. I tell people that I read all of my reviews. I love to hear that people enjoy the books and the characters. They are all based on the people I know. I love them all. As well as my readers.
The Claire Trilogy has a lot of the same ingredients that went into JRRT's works. But they bring the magic into our reality. No need to travel to middle earth. Just middle-America.
But I can tell by the voices and topical references of the reviewers that they are an older demographic. I'm guessing 40s through 80s. And that thrills me. That is the age group that has disposable income to spend on books. And as they reach the higher ages, the time to read.
That's worked out well.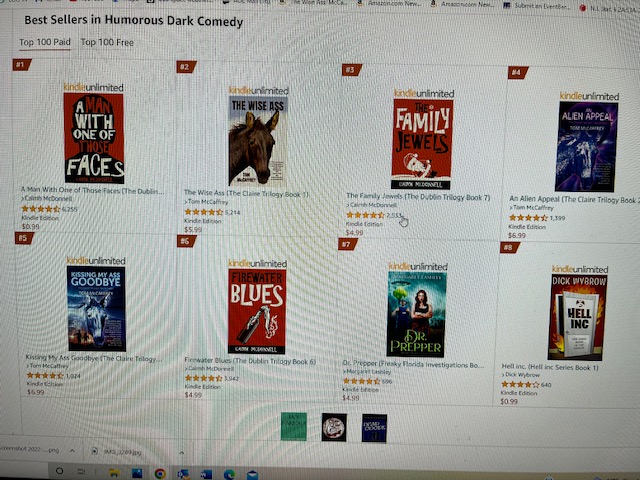 But the harsh truth is that if I want the popularity of Claire's series of books (she dictates them all) to outlive me, I need to hook the younger readers.
I wrote Finding Jimmy Moran with the hopes of doing just that.
It's about growing up through your youth and teenage years at a time when life was simpler, but in some ways far more adventurous. It covers the decades of the 60s and 70s. And while all of my existing reading demographic can return to those times for a few hours of relatable reminiscence, I was worried that today's youth may not be able to engage with that world.
I mean, there's no cell phones or computers.
But there is a lot of real fun stuff like family bonds and young lust and sex and drinking and fighting and petty and not so petty crime. There's magic and mysticism. There's even a cross-over time traveler (lead character from Passport To Terror by Christy Cooper Burnett), so pay attention (and read her book before hand).
Most importantly, FJM is a love story.
And finally, there's Claire.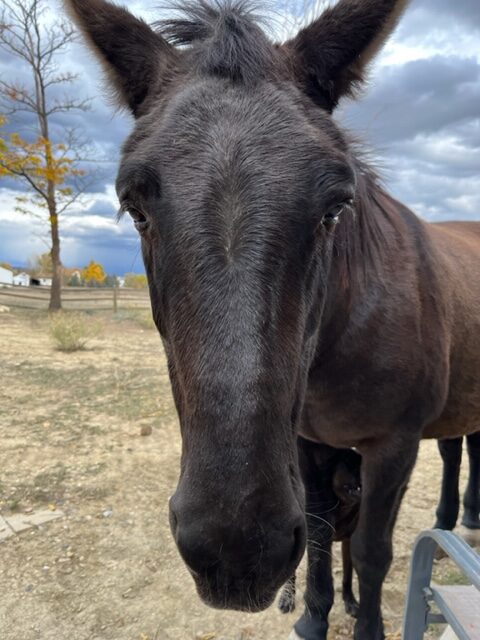 Who I love dearly.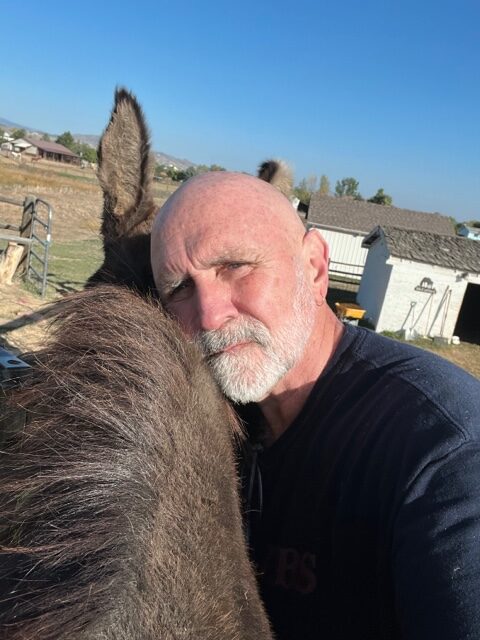 Now Ivy Logan is another writer from India whose fantasy writing – The Breach Chronicles –
sk=Ivy+Logan&i=digitaltext&crid=JYHTN3DWQLK3&sprefix=ivy+logan%2Cdigital-text%2C170&ref=nb_sb_noss_1
– caught my eye (I highly recommend this series). I reached out to Ivy and Ivy was kind enough to provide me with a blurb for the back cover of FJM.
I sent Ivy an inscribed set of TCT & FJM (an author's copy) in return for her generosity and kindness.
Recently, Ivy informed me that her son, Neil, had picked up her set of the books and started reading them. I was thrilled, because I knew that if he didn't put them down, there was the potential of capturing his younger demographic.
His reports on the first three books – TCT – thrilled me. He read them around his exam schedule. He loved them. He was very insightful on his take aways from each one. Impressed the shit out of me.
But he didn't get to FJM until after his exams were finished. I was a little worried as to whether he would enjoy this prequel to TCT.
This morning I was thrilled to receive the above report from Ivy. Neil gets it. He even inferred some things that actually won't appear until the sequel – Where The Ley Lines Meet – which I intend to write this summer. But I know that if Neil gets it, chances are that other young people will also enjoy it.
Whew.
So, my fine, five readers, share your copies of The Claire Trilogy with your teenagers – friends and family – this Spring Break. And when Finding Jimmy Moran drops in April, share that one too. Or better yet, buy them their own sets. They make great graduation presents. And if they are going off to college, they are going to want to be the coolest kids in the dorms with their own dog-eared copies of these books on their book shelf. I've gotten a lot of mileage out of LOTR.
I sent Neil his own inscribed set. Neil, tell your friends, but don't lend those books out.
And every writer alive would love to copy the success of JRRT. I know I would. Those books got legs.
Now, this writer has to return to his world of reality.
First a kitty cuddle, my rounds and the dreadmill.
But it's Friday. Best day of the week.
You fine, five readers get at it. The weekend awaits. Enjoy.
Thanks for all of your support.
And make today a great one.