It's fucking freezing. Even the sun was cold yesterday morning.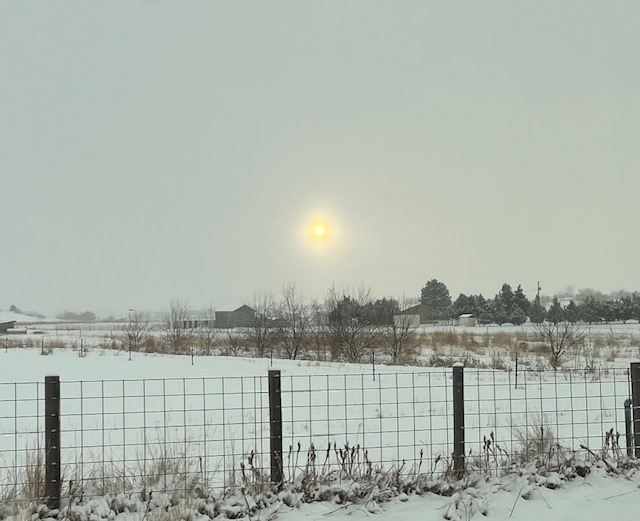 Claire & Honey huddled to remain warm.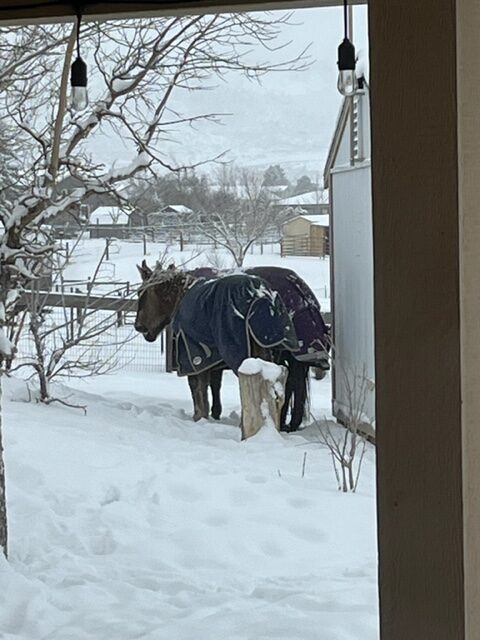 Trust me, if I could have talked them into my basement I would have. But I reached under Claire's coat and her core temperature was nice and warm. Good coats. Worth every penny.
They are far tougher than I am.
So, after my day researching a motion I am working on, I went up to Tru Colorz Tattoo shop –
https://tru-colorz-tattoo-studio.business.site/
– to meet with Mike Flores and Johnny a/k/a "Whispers" to bathe in the warmth of human kindness during my first live broadcast author interview.
They had set it up with me when I was there last week getting my Claire Tattoo.
I had no clue what to expect – other than Mike was going to check in on how the tattoo was healing – but I brought two sets of the books up there because both Johnny and Mike had shown an interest in the story as I recounted it during the tattoo session.
After inscribing the sets of books to Mike and Johnny respectively, they handed me a mic, pointed to the middle stool and said "let's do this!"
And we went live. Unscripted.
Over the next hour I had a pisser engaging in what can only be described as an interview by a combination of Wayne's World, the McKenzie Brothers and Cheech and Chong. These two guys are natural and work so well together. They were funny and smart and knowledgeable about just about everything. And they have an amazing chemistry.
https://m.youtube.com/watch?v=km1qJPTjkvs
I had no idea where the interview was taking me and had to use all of my bullshit experience to chase them down every rabbit hole they led me down. They are amazing and if anyone is looking to sponsor a podcast, these two guys are naturals.
I had a blast. And I no longer felt cold.
So, all I can say is check these two guys out.
I saw that there are some of their other recordings with the infamous "meat stick."
Anyway, it was a great time and I cannot recommend their tattooing talents enough.
But now I have to get on the good foot.
Kitty to cuddle, rounds to make and that fucking treadmill.
So you fine, five readers get out there and crush your Tuesday.
And if you are ever in NoCo, stop by Tru Colorz and get a tattoo.
Tell them Tommy sent you.
And check out their YouTube channel. They are hilarious.
But most of all, stay warm, and have a great day.