Okay, so I managed to swing up to Ft. Collins and pick up Eddy's inscribed book, just missing Eddy himself at The Alley Cat Cafe. So I left him an inscribed copy of TWA as a fair exchange.
Then I raced down to Mike O'Shay's to install his twofer novel (and sequel) in its new resting place – The MOS Literary Bookshelf. Jen did the honors.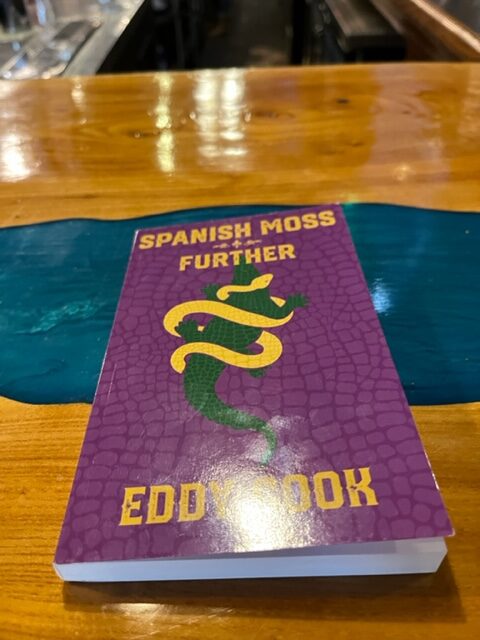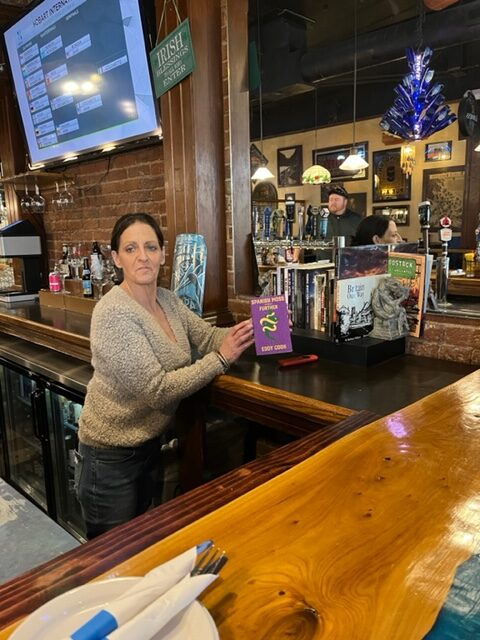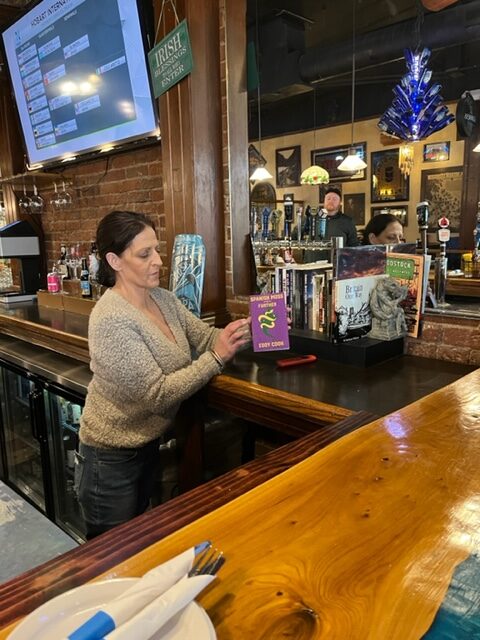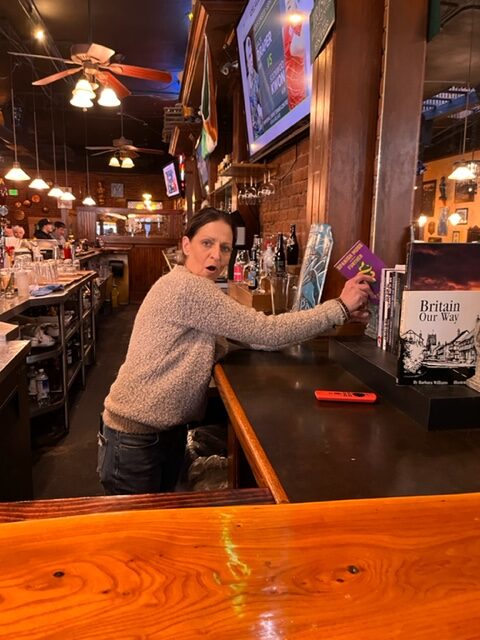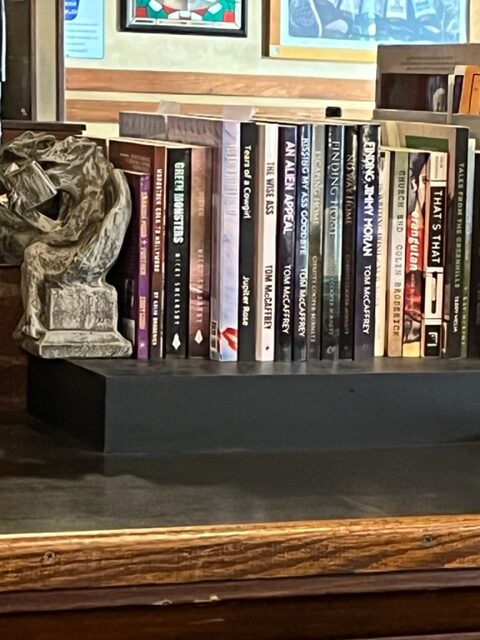 Now, as a reminder, if there are any other writers who would like to have their books on that shelf, send an inscribed copy to Lonni Bell at MOS: https://mikeoshays.com
Well today is a very busy day for chores so I need to get hopping.
But first, a kitty cuddle, my rounds and then torture.
You fine, five readers get out there and take care of your Saturday chores, then do something really fun. Something that chases the winter blues from your sights.
But most of all, have a great day.
Oh, I forgot to mention yesterday that my dear old friend, Johnny Carey, had a birthday.
He's old as fuck. So I didn't want to jinx him with a birthday wish on Friday the 13th.
Belated Happy Birthday Johnny, you old bastard. Love to Helen, the kids, and Whitey.