@sweetanniesnyc 5.30 pm today.
Now I've known Colin Broderick since the early 90s. I've aged since then for the both of us.
Colin has been my literary mentor and a dear friend. That has not stopped me from being extremely jealous of his talent and productivity. I'm petty like that.
Anyway, earlier this year, Colin wrote this book about a bear who wants to be an actor. I remember him sending me a draft back in August. I took a quick look at it for purposes of just sizing it up and a few hours later I turned the last page. I was entranced and enchanted. Oh, and I was seething with jealousy.
We all try and convince ourselves that we are talented enough to create memorable work.
I knew, while reading this, that Colin had hit a grand slam.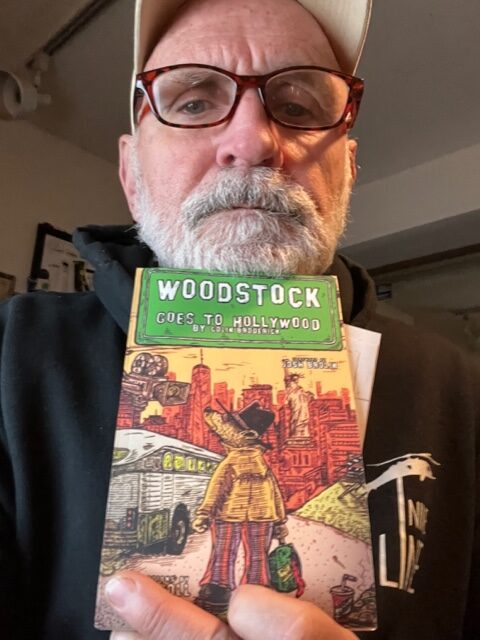 That's me with my seethingly jealous writer's face.
Well, tonight Colin gets to prove what I already know to all of the literati in Manhattan, when he does his reading of selections of his captivating version of Winnie The Poo for adults.
This will be comparable to Allen Ginsberg reading "Howl" for the first time at Six Gallery in San Francisco.
https://www.history.com/this-day-in-history/ginsberg-reads-howl-for-the-first-time
I understand that they are planning to employ velvet ropes and only the beautiful people will be allowed through the door. It will be SRO so I wouldn't get there a moment after four pm.
If the bouncer at the door stops you, whisper "Tom McCaffrey gave me a golden ticket." It may be your only hope.
I will be there in spirit, but if anyone spots my spirit, please call my wife Lisa and tell her the insurance policy is under Jackie's basketball trophy case in my office.
Good luck to you, Colin my brother. Truth is, with that lovely brogue you could get away with reading the ingredients to breakfast cereal.
Cannot wait to hear about it.
Well its time to cuddle a kitty, do my rounds, a little torture and a few day dreams of attending NYC book readings.
The rest of you fine, five readers, check out Colin's book.
But most of all, have a great day.