Yesterday evening I decided to run off to my Chinese Barber in Longmont and get myself a beard trim and a hot cream head shave (no, that isn't a euphemism). I am attending a Berthoud Library book club gathering on Tuesday, 1/24, to discuss TWA, so I didn't want look like Grizzly Adams.
When the old barber asked me how I wanted my beard, I responded "tight."
I then relaxed, closed my eyes, and enjoyed the pampering for the next 40 minutes.
I even got a toweled head massage out of the deal (again, not a euphemism).
When he was done, he brought the mirror around to show me his handiwork.
I looked like a shaved cat.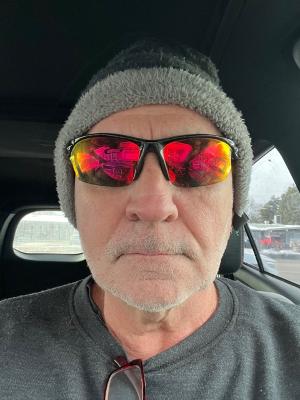 Sadly my ears are almost as large.
The good news is that my beard grows very quickly, so hopefully four days will provide a little more than the shadow of white fuzz that I am rocking now.
The bad news is – my face is freezing.
But it is my fault. I probably should have used a better word. Because you cannot get "tighter" than this without breaking out the straight edge and shaving cream he used on my head.
Maybe the next time I will tell him "visible."
Other than that mishap, Friday was its usual magic self.
Claire and Honey grazed.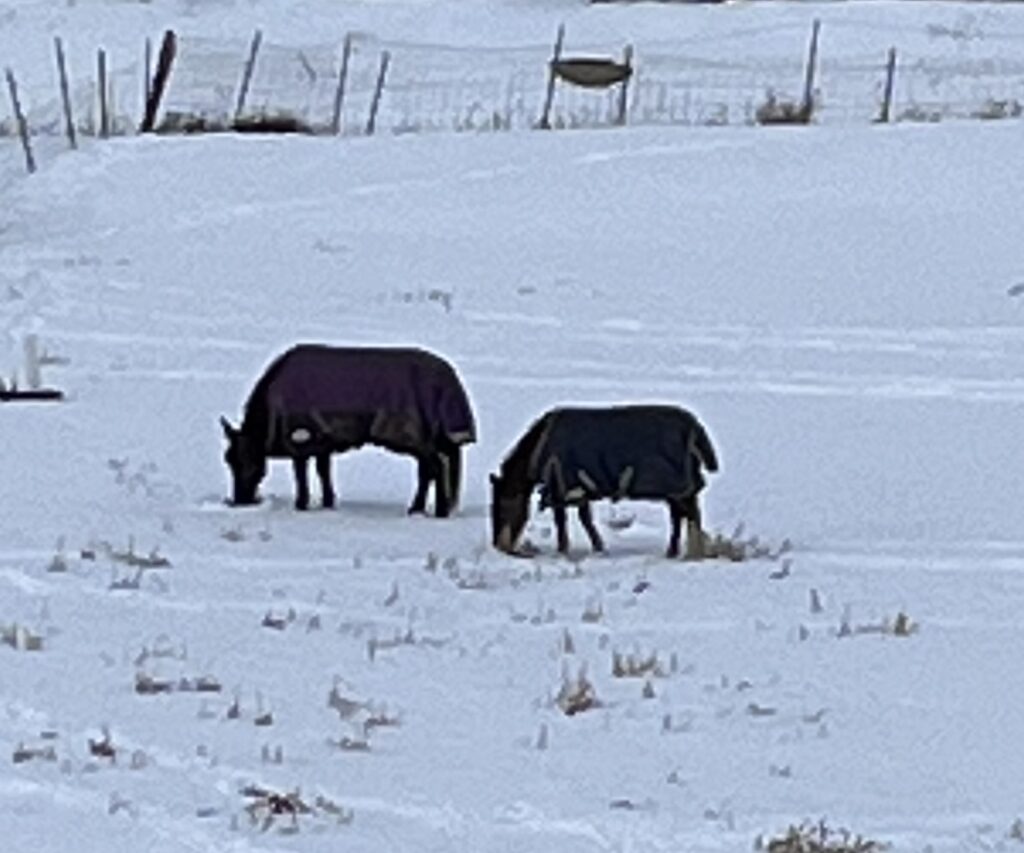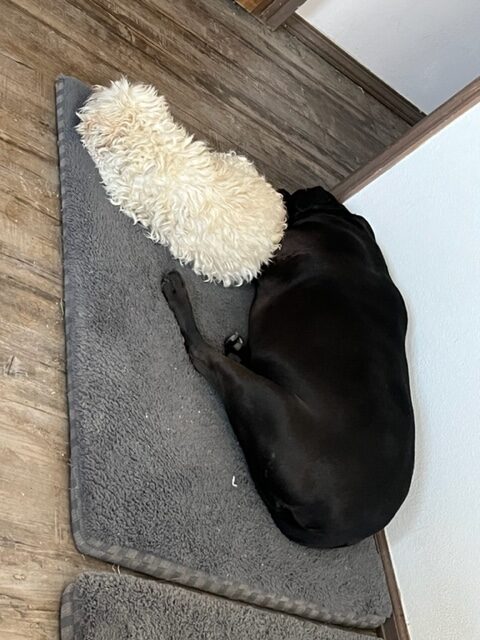 Then last night, while Lisa and I were sitting quietly in our respective recliners recounting the day's events, and she making fun of my very old neck, my friend, Johnny Carey, started texting me photos from back in the day, including one of him and his sister from what looked like Whitey's wedding. She was gorgious, Johnny, passable. Voila.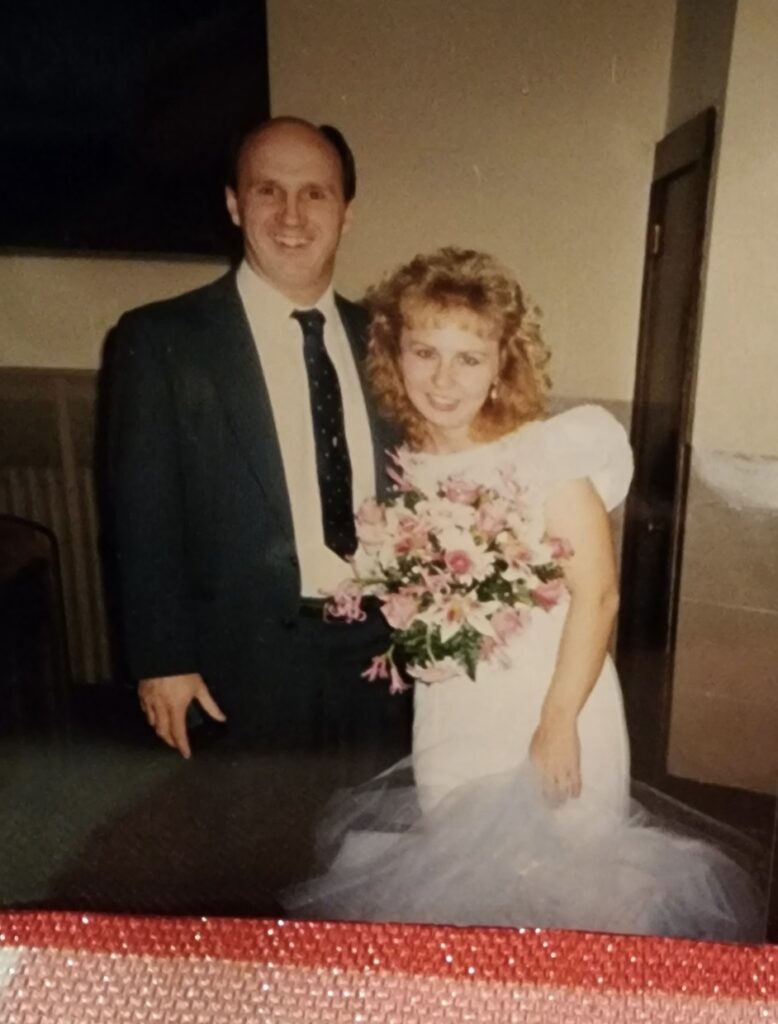 As I shared the photo of Whitey with Lisa, she hoped out loud that the flowers she ordered for the wake were going to look nice (it's an Irish thing), when suddenly our living room flooded with the scent of flowers.
"Do you smell that?" Lisa asked.
"Holy shit," I responded. It was unmistakable.
For a few moments the room smelled like the Columbia flower shop on 231st Street in the Bronx, back in the area where they prep the bouquets, where the flowers like to show off and give you that sweet, scented preview. To let you know you made the right selection.
Where Lisa had ordered Whitey's flowers.
And then it was gone, suddenly, completely, and we were back to the scent of farting dogs.
"Thank you, Maureen." Lisa said confidently.
My wife is fluent in the paranormal.
I might have blessed myself. Old habits die hard.
So, if that was you Whitey, I'm impressed.
Your family has just the right angel looking after them.
And you rock a white ensemble.
Speaking of looking after things, I must set off on my weekend chores.
But first, a kitty cuddle, my rounds and some torture.
You fine, five readers take care of those errands, then find some time for your family.
But most of all, make today a magical one.