I didn't notice it at first. I thought the fairies had just taken their annual holiday to Navarre Florida. Jack The Spruce's magic grotto was quiet, but it was cold and I didn't spend a lot of time out there, so I didn't give it too much thought. I should have guessed by the fact that Smokey came directly up on the porch and had been boycotting her bomb shelter and the grotto itself. And I noticed that any food I left out in the grotto spoiled immediately. The magic was gone. It felt like death.
I'm color blind, so it is hard for me to spot some things that would leap right out to others.
But I do recognize shapes. And I finally spotted a shape that sent chills down my spine.
It was the Boston "B."
Now you must understand. If I hung that B on the back of one of my Bronx friends they would not last an hour before someone, or maybe a mob, would attack them and beat them to an inch of their life.
That assumes, of course, that the person that I hung it on didn't spontaniouosly erupt into flames.
Someone in my (relatively) new Berthoud Neighborhood had marked me for misfortune.
It can only be the Eriksons. No other family could be so devilish at Christmas.
This proves that husband Brian really is related to Whitey Bolger.
And the wife, Janice, distracted me by leaving a beautiful bag of peanut clusters covered in chocolate on my porch. Though delicious, I never suspected it was a trojan horse.
I cannot even remove that thing without first researching and then applying whatever spells I need to lift the curse.
I have ordered a Hazmat suit from Amazon and my wife Lisa is bringing me home a Hazmat container from her job. I now need to find something in Home Depot that will allow me to remove it from at least 10 feet away. And the smell. . .
I may have to take it to Loveland and sneak it into the dump. If I'm caught I will no doubt be fined severely for trying to offload such hazardous waste.
I'm probably going to have to bring in the best NoCo arborist I can hire to treat Jack the Spruce, before he just kills himself and falls over on my house.
I'm going to have to hang my best Yankee hat in that exact spot for a year.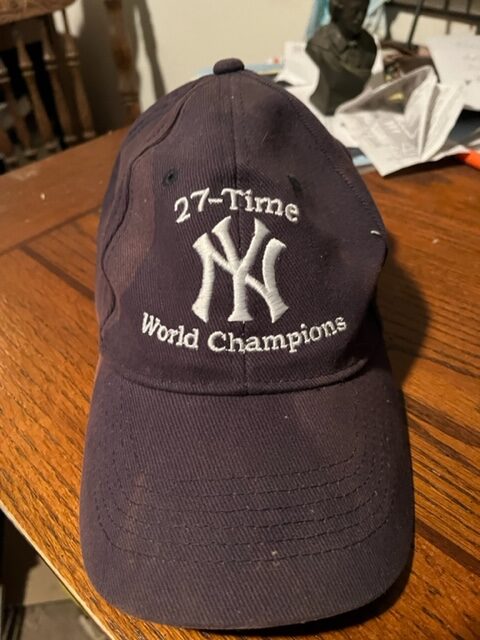 I may have to bury my autographed photo of Joey Pepitone standing with the Mick and Roger M beneath JTS's roots to save it.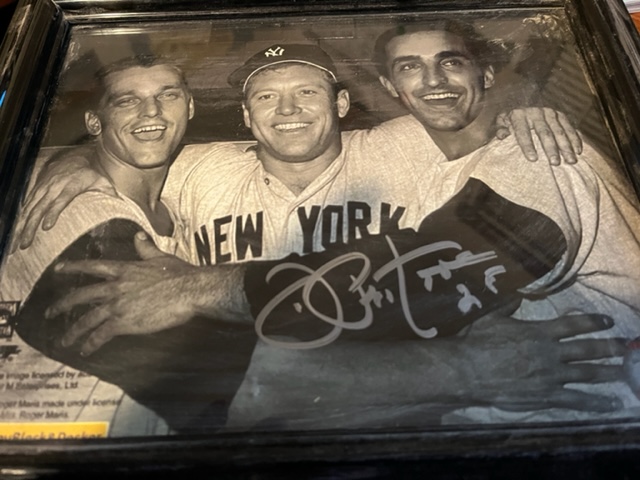 Until this treachery is countered, I have no choice but to enter and exit my house through the garage.
Well, I will slide Smokey's food and water out onto the porch without gazing treeward this morning. No cuddles.
And then the rounds and torture, although the treadmill looks like a gift when I compare it to this Abomination.
I must get it down before the New Year or 2023 will arrive with bad Juju.
You fine, five readers wish me luck. I'm going to need it.
But don't let that stop you from having a great day.
Stay tuned.