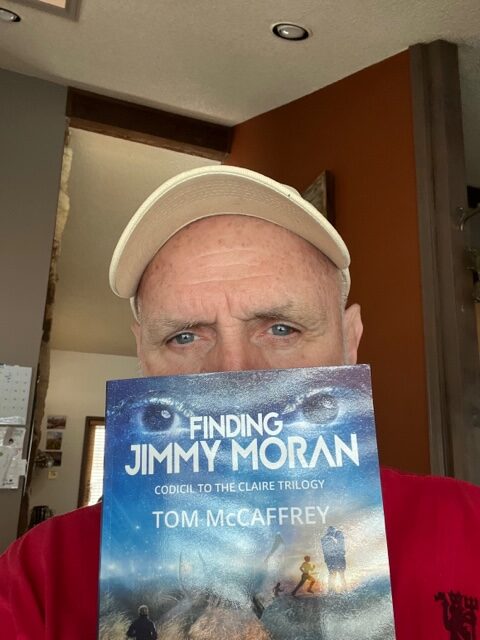 I loved growing up in Riverdale Da Bronx.
The last thing I did at 4 am before I drove out of the driveway at 5619 Mosholu Avenue six years ago, is to go back to Spaghetti's grotto by the tulip tree and fill one of my father's coffee cans full of the rich earth Spaghetti had nurtured for decades, and stick it in the back of my mini-cooper. That earth sits in a glass jar out back on boot hill with my passed fur family. Maeve, Phoebe and Lucky. Those that made the trip across country with me. I know they rest more comfortably with a little bit of the Bronx right there with them.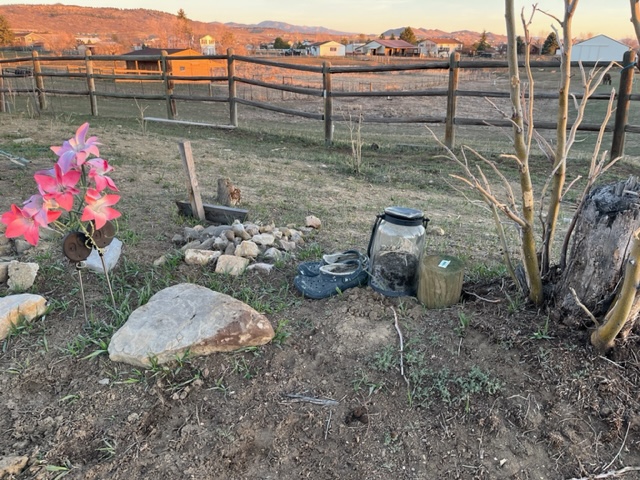 When I was a kid, I loved reading Archie Comics because it was about a fictionalized town called Riverdale. I also thought Betty and Veronica were cute.
I know they made a TV show based on that comic book series, with a supernatural bent to it.
I never had the opportunity to watch it but I've heard its interesting.
When I wrote The Claire Trilogy, I barely touch upon Jimmy McCarthy's time in Riverdale. The focus of that story arc was more on Jimmy's tranformation once he arrived in Northern Colorado. It was easier for me to write because it was a blank canvas, and, as long as I respected NoCo's inhabitants, and its natural beauty, I could allow the story to go wherever Claire took it. I could write about it with the eyes of a child who was discovering the magic for the first time as it unfolded for him.
When I completed Kissing My Ass Goodbye, I had all intentions on just writing the sequel, Where The Ley Lines Meet. Hence the teaser chapter at the end of that book.
I will write that sequel beginning this summer, God willing (and if readers keep buying TCT).
By now, everyone who has read my "Acknowledgement" sections in my books, knows I like to thank everyone who has helped me get here. Everyone. Giving the length of time it took for this writer's life to arrive, that list is pretty extensive. In fact, I may have created a new genre of writing. Soon there will be books made up solely of Acknowledgements. You can thank me for that. And I will probably thank you for thanking me in that Acknowledgment.
But that process made me think a lot about the friends I grew up with or admired as a kid – not those old bastards from the OFC that still torment me each day on the group text (who really make life wortth living) – but a lot of those friends that impacted my life growing up in the magical land of Riverdale, many of whom are no longer around. Since I suddenly found myself with a teeny tiny platform, I wanted to do something for them, to let them know they have not been forgotten. To give them a form of literary immortality, in a fictionalized version. At least among you fine, five readers who follow my writing.
And I wanted to show my readers how an Irish-american kid from the Bronx grew into the morally flexible attorney who could work for the mafia, and do the things he needed to do to avenge and protect his "family" as they were from the beginning and as they became in The Claire Trilogy. That is something you just don't learn in law school. It's innate.
I wanted to drill down on some of the blood family that you meet in physical and ethereal form in those books.
And I wanted to show that there was magic in Jimmy's life long before he landed in NoCo. He just didn't know it. Because there really is magic in everyone's life, if you know where to look for it. I know that now.
I also wanted to tell a Bronx love story from a totally different perspective. One with a supernatural flavor. As I wrote it I realized that you cannot really appreciate the destination if you don't appreciate the journey.
(This would be a good time to remind everyone that my works are total fiction)
And finally, I wanted to honor my Riverdale roots.
It never hit me when I was growing up that the name of the area is actually a misnomer.
Yes, there is the mighty Hudson River flowing along its western border, but a "dale" is a valley, and Riverdale was set on top of one of the highest land masses in the Bronx. In fact, I was told as a child by a Manhattan College student named John Hughes (not the Betts cousin), who rented the basement apartment in our home, that the actual highest land mass in the Bronx was that part just south of Fieldston road and east of the Henrick Hudson Parkway. But I digress.
The Riverdale I grew up with had lots of wild spaces to play in, to drink in, to do whatever you didn't want the world to see you do something in. The children there were raised by all of the parishioners, who had full authority to dole out corporal punishment to anyone that deserved it. And we all deserved it. You learned to respect God and fear his/her representatives on earth.
And you formed the greatest friendships that the world has ever known. They have lasted a life-time.
I'm no spring rooster, so there are no guarantees of tomorrow.
So, I made the choice to get this story down when the opportunity presented itself.
I knew the sequel would keep. Someone else can write it if, for some unexpected reason, I don't get to it.
Although I do intend to.
But I wanted to get this story down. So, I wrote it.
If you grew up in Riverdale, I hope it triggers some happy memories.
And remember, it's all fiction.
Well. Monday awaits, so I better get moving.
I have a kitty to cuddle, rounds to make and the dreadmill to face.
You fine, five readers take that deep breath and plunge in. Tuesday is only one wakeup away.
But most of all, make today a great one.
Oh, and Delora Deal, thank you for that email to my publisher. I thank you for your support.